Samsung Galaxy S4 mini indoor, outdoor video test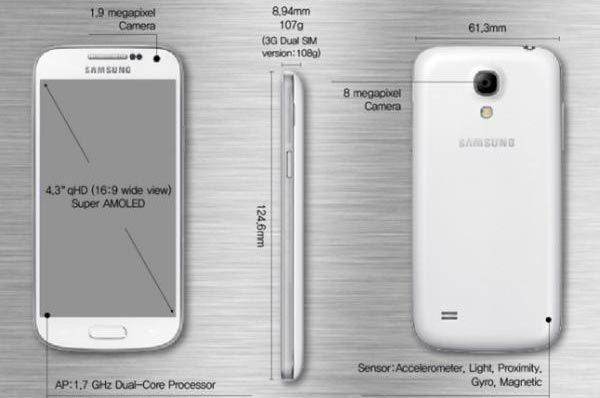 The Samsung Galaxy S4 mini release date and price is not yet known, but we will all learn more after the Samsung Premiere 2013 being held on June 20th.
We do know that the Samsung Galaxy S4 mini will be available with 3G, 4G LTE, HSPA+ and dual-SIM versions worldwide. This is going to be a lower-end and smaller version of the Galaxy S4 and it will be a lot cheaper; we love the sound of the 4.3-inch display sibling so far.
The Samsung Galaxy S4 price and the Samsung Galaxy S4 mini price will be very different, if there is a massive saving and you want a slightly smaller phone we can see the newer sibling being a firm favourite.

Below we have two Phone Arena YouTube videos for you to watch, these show the Samsung Galaxy S4 mini video recorder being tested indoors and outdoors, you will notice in the indoor clip the lights being switched on and off and this shows you the clarity of the recording facility.
When outdoors the video on the Samsung Galaxy S4 mini seems to work very well indeed, sometimes it is a little blurry but this happens now and then when fast movements occur, overall it is very good indeed. We will not say too much as this will spoil the videos below, please watch and then have your say.
Samsung Galaxy S4 Mini Specs
Smaller 1.7 GHz dual-core processor compared to the 1.9 GHz quad-core on the S4, the mini will also feature 1.5GB RAM, 8GB of internal storage, expandable to 64GB, 8-megapixel rear camera, 1.9 megapixels on the front.
Unless you put the Samsung Galaxy S4 and S4 mini side-by-side you cannot tell the real difference when shooting a video, unless you are very good with photography etc, for the normal eye its does not make a lot of difference.
Have you got a little interest in the Samsung Galaxy S4 mini?