iOS 7 beta 1 clues to bring solid news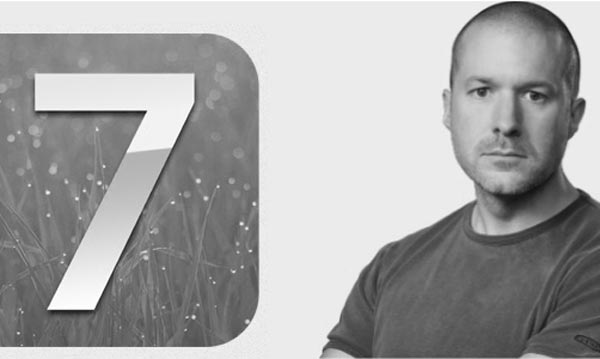 This week we have heard a number of claims for Apple's next major mobile OS update, which these speculative iOS 7 features have been met with comments claiming it is too early to really know. If any of our readers are developers, then they will know that when iOS 7 beta 1 is given a release date it will be at this moment solid news arrives.
Detailed iOS 7 preview at WWDC 2013 — we touched on the likely outcome for Apple's World Wide Developer Conference next month, which following previous events will almost certainly include a preview of iOS 7 with no new iPhone 5S hardware considering supply line reports.
In our article looking at the potential preview of iOS 7, some of our readers interestingly pointed out that a number of concept videos include iOS 7 features that "have been done by developers for Cydia", although it is fair to say that a number of our readers would also keep away from an iPhone 5 jailbreak thanks to the problems with apps crashing in their opinion. Have you considered an iOS 6 jailbreak for more openness, or do you prefer the walled garden Apple provides?

Jonathan Ive's new iOS 7 features – one of the latest rumors arriving over the past week, in regard to iOS 7, features a redesign of Apple's mobile software thanks to Mr. Ive's himself. If the insider sources are correct, then we will be treated to a lot less textures and more black and white.
Simplicity is a word we hear a lot about when designing restaurant menus, but does a simplistic plan belong in iOS 7? It has worked for Google's homepage, and you don't need to look far to see smartphone users moaning about bloatware. Do you hate all the extras found within mobile operating systems, what would you like removed when iOS 7 launches? Yesterday, we heard about deep integration of Flickr and Vimeo.
When to expect iOS 7 beta 1? We first saw a preview of iOS 6 at last years WWDC, which also featured the first beta launching during the same event. We expect the same course of action this year, so you can expect an iOS 7 preview and beta 1 to be live for download during the event next month.
The rumors we have been hearing will become clearer next month after the first beta releases, although it is worth noting that iOS 6 was the fastest "beta-to-product development", so it will be interesting to see if the process from iOS 7 beta 1 to gold master is just as smooth. We also heard about iOS 7 beta testers browsing the web earlier on this month, although these will be the Apple employee kind and not 3rd party developers creating apps.
Do you like the idea of a flat, black and white iOS 7? More details on the features will be known next month with deep insight from beta 1 as well, so for now hit the comments with your wish list and thoughts on a flatter design.