E3 2013: New MOGA gaming controllers for WP8, Android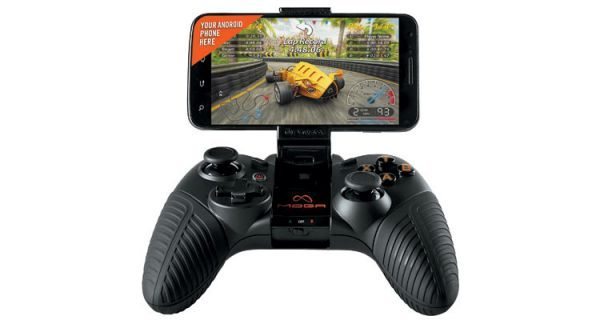 As we know E3 2013 has kicked off today for the Media crowd in Los Angeles, and for the public June 11 -13. MOGA has already announced it will be revealing new game controllers for Android and WP8 devices, which will be part of the MOGA Power Series.
The MOGA (PDF) Power Series game controllers that have already been announced will be making their appearance at E3 2013 on the Convention's Center floor, these MOGA Boost technology controllers will be released this fall.
These new gaming controllers will charge users mobile phones whilst they are playing games, which is definitely needed to say the least as we know playing games drains the mobile battery in no time at all.
The company not so long ago released MOGA Pro Power and MOGA Mobile Series controllers that worked on both tablets and smartphones using Bluetooth technology, the new ones will include the likes of extendable "S.M.R.T. Lock" arm on top and this is for users to dock Android or WP8 devices straight onto the gaming peripheral.
Other features include the MOGA Pivot app (Free) that will allow users to configure the MOGO controllers for Android devices etc.
PowerA did not reveal to much more about the next-gen controllers, but we do know they will be shown off at E3 2013 on June 11th. They do talk about longer gaming on mobile phones, what we do like is the ability to support multiplayer gaming on the same screen via the possible 'Bluetooth Smart'.
In A Nutshell
All we know is more MOGA controllers will be coming for Android and WP8 smartphones and will be shown at the E3 event, both the Power Series controllers will be cross-platform compatible. We also know they will work on Android devices that run 2.3 and above as well as supporting Windows Phone 8.
Please stay with us because Phones Review will be revealing more about this soon, are you interested in the new PowerA MOGA game controllers?