iOS 7 App Store age range best new family feature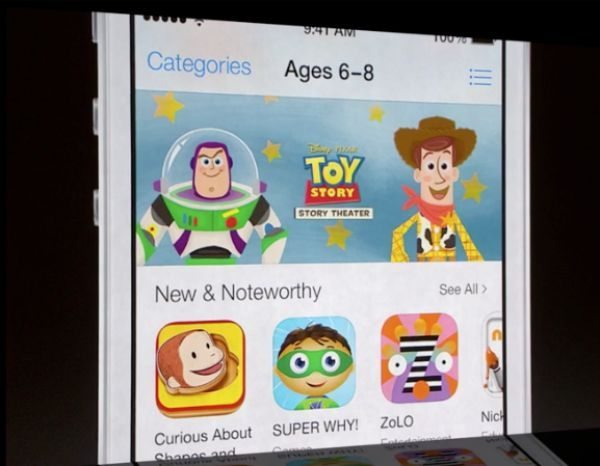 Within iOS 7 that was announced today at WWDC 2013 is the new App Store age range that will be the best new family feature.
Before we get into the 'Age Range' you might want to know that iOS 7 app updates do not have to be updated by the user anymore, it will automatically update when there are new ones.
The new App Store Age Range feature will be loved by parents, we all know that kids have installed apps on mum or dads card that is on the iTunes account, and some games are age restricted and if your child is like 10 years old you really do not want them playing an 18 certified game with graphic content.
Bet your child has installed inappropriate apps
Apple has decided it was time to add a kid's section within the App Store, when iOS 7 goes live this fall parents will be able to sort apps by age to make life easier.
Parents will feel more at ease knowing their child is playing a game or using an app that is suitable for their age group, well done Apple for including this in the new iOS 7.
If you are a parent please do let us know what you think about the new App Store age range within iOS 7?