LG Optimus L3 II Review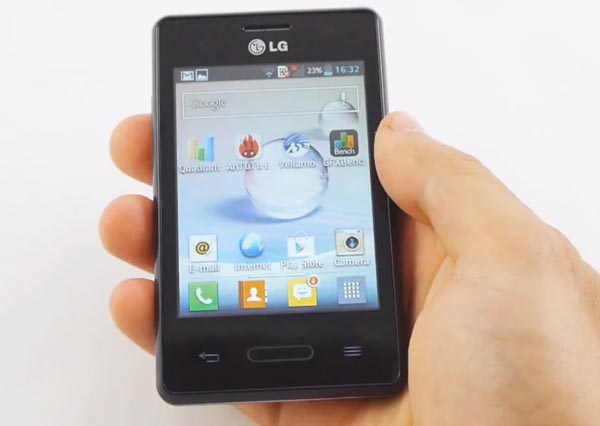 Today, you can easily get buried in Apple news thanks to their WWDC keynote just finishing and technology blogs scrambling to cover everything Apple discussed. In this article, you won't find anything Apple related and instead an almost 7 minute video can be found below that features the LG Optimus L3 II in a hands-on review.
We know not all our readers are Apple fans, so these people will welcome this video. The LG Optimus L3 II review points out right away that this smartphone is an extremely portable handset that's both affordable and basic.
You'll find a tiny 3.2-inch display on the Optimus L3 2 that offers a compact form factor, which is easily useable with a single hand. In their hands-on review, they aim to find out if these simple features make up for other tradeoffs. The plastic backing might not be for everyone and also the size will be loved or hated, depending if you like what some people call a real phone size.
Do you like the LG Optimus L3 II? Take a look at the video review below, and then share a comment with your thoughts on this review and handset. It is worth noting that the small smartphone runs on Android 4.1.2 Jelly Bean and performs pretty smoothly.