Nokia Lumia X to rival Galaxy S4 is unrealistic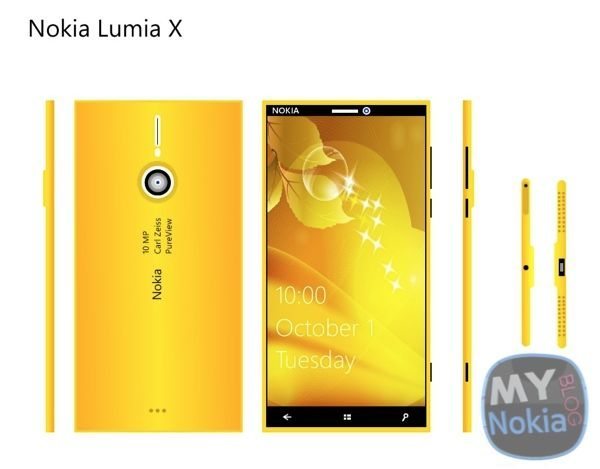 To keep up with the Lumia legacy new designs and specs need to get spontaneous and more daring, and the one we found today called the Nokia Lumia X is just that.
The Nokia Lumia X even though only a concept could be the one to rival the Samsung Galaxy S4 if it were to be put into production, but of course this is just unrealistic and will not happen, or will it?
If you visit My Nokia Blog the designer says this model is unrealistic, but we say it is worth considering because other Lumia devices are not what you call thin. To have a Nokia Lumia device as thin as this would be a dream for many consumers who love using a mobile phone with this operating system, but as we know the Nokia Lumia X is only a concept by designer Marcellus so it will never be a reality.
Now we get down to the Nokia Lumia X concept specs, the device itself comes in at 8mm thin but with the camera bump it would finish at 8.7 mm, the main features here include 2 GB of RAM, 5-inch Full HD Gorilla Glass 3 display with PureMotion technology, 32 and 64GB variants as well as a microSD card slot for 64 GB extra storage.
It has a non removable 3000 mAh battery, weighs 140 grams, Qi wireless charging, 10-megapixel Pureview camera on the rear featuring OIS, Carl Zeiss lens, dual LED flash and even a Xenon flash too, on the front is a 2.5 MP camera with Full HD video capture.
The designer made this phone in a paint program and said it could rival the Samsung Galaxy S4, the designer also said the specs would be impossible but could you imagine if the Nokia Lumia X was a reality, would you buy one?