iPhone 5S, iPad 5 WWDC announcement crunch time today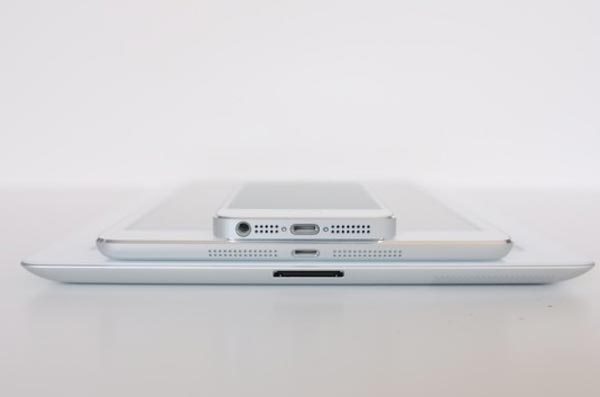 No matter how much evidence stacks up in regard to the lack of an iPhone 5S WWDC announcement today, it seems that a lot of people are still holding out just in case there's a launch that defies the lack of production rumors. This includes the iPad 5 that one case maker has bet money on for a launch at WWDC 2013.
You can see a countdown to Apple's keynote address in our earlier article, but once WWDC starts and it's announcement time we know that a number of our readers will change their plans depending on what happens today and for them it's iPhone 5S crunch time.
The iPhone 5S is still the focus of attention even if Apple's WWDC 2013 event is known more for software these days, which has a start date of Monday June 10 through June 14. Phones Review has made it clear on many occasions that the event is highly unlikely to include the iPhone 5S and iPad 5, although we don't know for sure until Apple's WWDC keynote announcement has finished.
This years keynote speech will be led by Apple's CEO, Tim Cook, and the start time is set for 10am PT today. If you want to see a roundup of live blogs and world times for the WWDC 2013 keynote, then visit those links. We expect Apple to focus mainly on iOS 7, the new Mac OS X and also possibly announcements for a new MacBook Air and Pro. However, we feel that an iPhone 5S being revealed is extremely unlikely but this is certainly the focus of thousands of people.
While our readers differ in terms of their patience in waiting for the iPhone 5S release date, it is clear that any disappointment can send thousands towards an Android smartphone. Most iOS users will stick by Apple no matter what the outcome, and they'll handle disappointment by just skipping a generation. One of our readers commented, "Apple please do not disappoint this time" and others are clearer in their wishes by stating, "I'm 100% sure if the next iPhone doesn't have a bigger screen size, at least 4.8-inches, my next phone will be the Galaxy S4".
How long will you wait for an iPhone 5S or iPad 5 announcement, and what crucial specs do you want to see? We'd love to be proven wrong and see an iPhone 5S or iPad 5 WWDC announcement today, but in our opinion it's not time just yet. We'll bring you all the news from WWDC today and will post the release date details when they finally arrive, although that could take up to 3 months if everything goes as it did last year.
You can read about one case makers risky iPad 5 release expectation in a recent article, or see how the idea of AirDrop in iOS has been floating around for over 12 months.