WWDC keynote queue starts June 10, 2013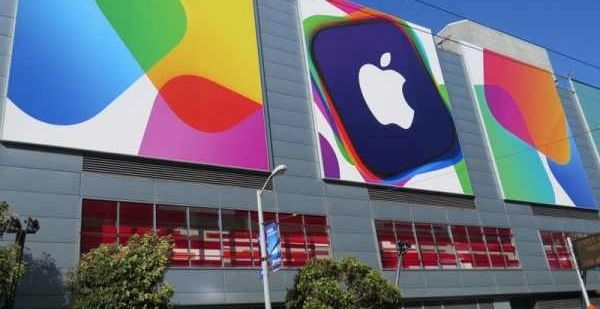 We have someone at the Apple event of the year and still waiting on more pictures, the WWDC keynote queue has already started early today (June 10, 2013).
Developers have already started queuing outside WWDC 2013 and when our source got there at 7am GMT (UK) time the queues were already building. Just a shame his iPhone is having problems getting signal, he is waiting for a WiFi connection to send pictures, he has his iPhone 5 and camera both to hand, so one way or another we will get photos.
The photo below is what he sent us a little earlier today, wished the photo was showing the queue build up, but hey these things happen.
The WWDC Moscone Center doors will open at 10am in San Francisco (6PM UK Time), and there is apparently thousands wanting to get a seat, they will all get entry if they have a ticket, but it is the seat at the front they want.
T3 are already there and they report the queues have already started and they also say the queue started early because punters want the prime seating slot when Tim Cooks reveals all.
Apple has invited 150 students from around the world to attend so they can present app ideas, this is very nice to read, future app developers in the making. WWDC is expected to have in the region of 5,000 to 6,000 attendees over the next few days.
Below this article we have added a YouTube video courtesy of seokz20, the video shows off the WWDC queue line so far today.

Please do let us know if you are in the WWDC queue?