Apple Store offline today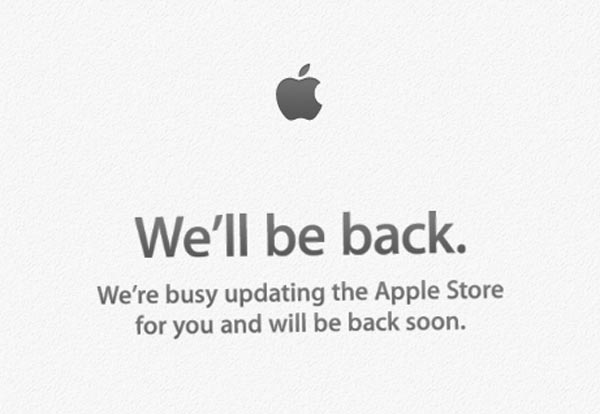 This is a quick article to let our readers know the Apple Store has gone offline today, and this happened moments ago just a couple of hours before the WWDC 2013 keynote address. We checked the UK and US stores, but it is safe to presume the store is offline to all countries.
We have heard a few rumors surrounding a new iPad 5 launching at today's event, but we still expect only an iOS 7 / Mac OS X preview and new MacBook's being the main focus of the Apple keynote.
Some people are still holding out for a new iPhone 5S, although it is safe to presume this won't happen until fall 2013. You can also expect iOS 7 beta 1 to go live for download within the next few hours, which of course is only available to developers.
Keep connected to Phones Review as we deliver the news as it breaks during the keynote address. You might see a new MacBook Air and Pro appear when the Apple Store is back up, and if anything else appears related to iOS 7 and phones then we'll be sure to let you know. Leave your hopes for new products in the comments.