Nexus 4 screen quality differences shown in images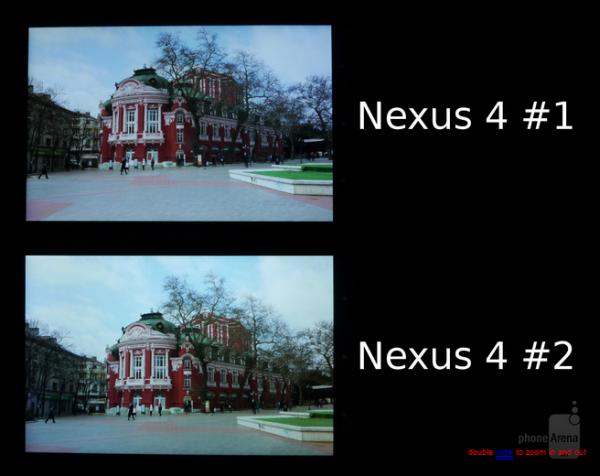 Away from early supply and demand issues the Nexus 4 has proven to be a massive hit for LG and Google selling in the bucket load, but it seems all is not what it seems with the Nexus 4 as some screen quality differences are now shown in some images.
It seems that the quality of the Nexus 4 screen may depend which manufacturer supplied it to LG for assembly, and the differences in the handsets colour reproduction have been highlighted by the guys over at Phone Arena.
Some time was spent testing two different examples of the Nexus 4 with some noticeable differences in colour balance. When compared in testing both units provided almost identical results in peak brightness and contrast ratios, but colour balance returned mixed results.
A variety of tests were carried out with varying results but it's not until you study the real life photos taken by the two Nexus 4's that a difference really standout to the naked eye. One of these images can be seen on this page while more can be viewed by the link above, and the differences found in all the tests become apparent.
Trouble is for those that order the smartphone there is no telling what type of Nexus 4 you will be receiving, and while certain versions may be better than others it's not until you view images side by side will you know any difference.
Are you happy with the display on your Nexus 4?