iTunes Radio detailed with hands-on video look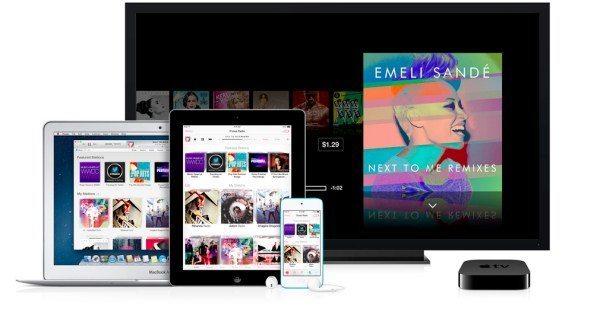 Apple's iOS 7 was formally unveiled during the WWDC keynote yesterday, and with it came the introduction of iTunes Radio, a new music streaming service. We have details ahead of what you need to know about iTunes Radio (previously dubbed iRadio), and we also have a hands-on video look to show you.
We had heard persistent rumors for some time about iRadio, and this was one of the pieces of speculation that actually materialized with iOS 7 as iTunes Radio, due for a public release in the fall. This is built-in to the music app of iOS 7 and so it can be used with the iPhone, iPod touch and iPad, and also your desktop. iTunes Radio will give users convenient access to radio that is built around your own music collection, and will also have hundreds of station arranged by genre or artists.
If users hear a song they hate, or absolutely love, the station can be modified, and a click of the history button will make old stations accessible. iTunes Radio will evolve each time you use it, based on what you download and play, and Apple will make thousands of new songs available every week.
iTunes Radio will be initially available only in the US but will arrive in other regions at some point. It's a free app for regular users but this will contain ads. If you are an iTunes Match subscriber though, then the app is ad-free. iTunes Match currently costs $24.99 a year.
Below this story we've embedded a YouTube video for you that shows a walkthrough of iTunes Radio in iOS 7 to give a taster of what to expect. You can also find out more about Apple's new music service at Apple here. We'd be interested to hear your thoughts about iTunes Radio, so why not send us your comments. Are you looking forward to the new music service arriving this fall?