iOS 7 countdown with new image leak and more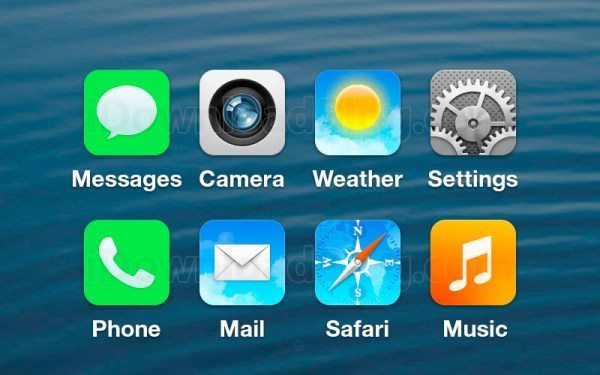 If you are a tech enthusiast then you'll no doubt be aware that Apple's WWDC 2013 begins next week on June 10. We are expecting to see the introduction of the latest Apple mobile operating system, iOS 7, and today we're thinking about the iOS 7 countdown and rounding up some of the features that have been hinted at. We also have an interesting leaked image that purports to be of the iOS 7 Home page to show you.
Although many of us would love to see new hardware at WWDC, that doesn't appear likely as we are anticipating devices such as the iPhone 5S, iPad mini 2 and iPad 5 later in the year. However, the unveiling of iOS 7 seems a dead cert, and we've already taken a look at plenty of the expected features. For example, earlier today we discussed the rumored AirDrop wireless sharing for iOS 7, and just in the last week or so we've also written about some hints that Apple Tim Cook gave about Apple Maps and Apple apps for Android.
We have also talked about integration of Flickr and Vimeo with iOS 7 and much, much more. Today The New York Times also reported that Apple is hastening licensing deals with various music companies so that it is able to launch iRadio next week, just in time of course for WWDC. This is expected to be a free feature relying on advertising support, and we think that many Apple enthusiasts would like to see it unveiled at the event. Other improvements that would be welcome for iOS 7 include enhancements to Siri, a better lock screen, a revamped Notification Center and more iTunes features. As well as these, the possibility for customizations would be a nice touch, although this seems unlikely.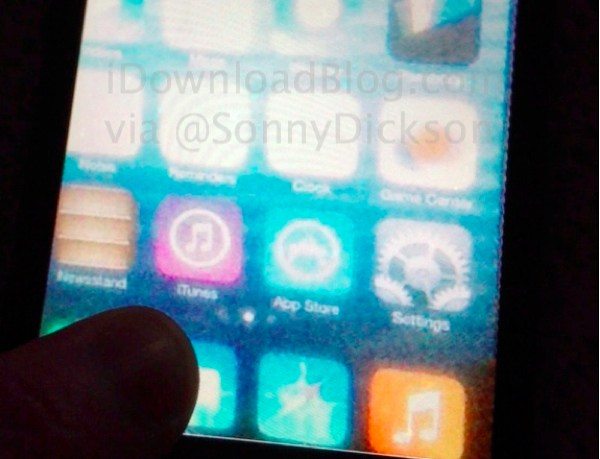 Moving on from speculated features we also want to tell you about a rather blurry image that emerged today that is claimed to be a screenshot of the Home page when running iOS 7. The photo was posted by iDownload Blog, and you can see part of this rather bad-quality image above. However, the site went on to use the services of a designer who managed to come up with a rather clearer image of how some of the stock iOS app icons could look, based on the original leaked image. The article also goes on to detail some of the major differences, and the image below this story is of these app icon representations.
Of course there have also been many iOS 7 concept videos and images released, and you can see just some of these here and here. If you've been following all the news about iOS 7 you'll already know that the look of the new operating system has been heavily influenced by designer Jony Ives influence, and that it is widely expected to be moving away from the skeuomorphic look to a flatter and more industrial look. We're not sure if this will go down well with iOS device users, but it's certainly true that many people felt that iOS was becoming rather stale, so many people may welcome this new look.
Finally, coming back to WWDC 2013, you may be interested in our previous post discussing live blogging as well as video availability of the keynote after it takes place. You can be sure that we will be following all of the developments of WWDC next week and will pass on that news to our readers.
It's all coming together rather nicely for WWDC with just one week to go, and so the iOS 7 countdown now begins. While we wait we'd really appreciate your thoughts regarding what you would most like to see offered by iOS 7? Is there any feature in particular that is important to you? What are your thoughts on the so-called 'flatter' design expected for iOS 7 and the leaked image above? Do let us know by sending us your comments.