Samsung Galaxy S4 moving apps to SD update, not yet Note 2 or S3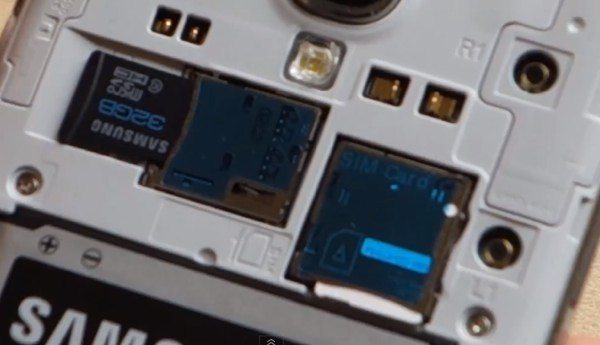 Owners of the Samsung Galaxy S4 may remember that just under a week ago we gave news of an update for the phone that will give the ability to move apps to a microSD card. Once this update arrives you may find yourself wondering exactly how exactly how to do this, and we have details and a video that should help. Unfortunately there is still no news on the same Android 4.2.2 Jelly Bean update for the Galaxy Note 2 or Galaxy S3, and that is causing consternation.
We gave readers the news that this update was rolling out for one model of the Galaxy S4, with limited availability at the moment. However for those who haven't yet received this update for their model of the Galaxy S4, the update is expected to arrive for variants in other regions and for different carriers soon. The update brings some fixes, but the main advantage is being able to move apps to a microSD card, therefore freeing up more internal storage space.
Gaming titles in particular can consume large amounts of storage, so the update should benefit plenty of Galaxy S4 users. So far the update seems to be only available for owners of the unlocked Galaxy S4 in Germany but as we said, this should all change soon, hopefully within the next few weeks. Now we have come across an excellent 2-minute video that will show you exactly how to move apps to your microSD card once your device receives the update.
First you'll need to make sure you have a microSD card installed and then head to Settings, followed by More and then Application Manager. The next steps are all pretty simple and you can follow the whole procedure watching the video below, and hey presto, before long it will be second nature.
For owners of the Samsung Galaxy Note 2 and Galaxy S3 though, this is causing quite a stir, as understandably they would also like this ability for their devices and are waiting for news of the update. We've had a big response from readers to an earlier article where we told how this was causing a certain amount of upset, but unfortunately there is still no news as to when this update will be available for those devices.
Do you have a Samsung Galaxy S4, and if so are you eagerly waiting for this Android 4.2.2 Jelly Bean update to arrive? Did you find the video that we've embedded below this story helpful in moving apps to a microSD card? Maybe you're one of the very many Galaxy Note 2 or Galaxy S3 owners hanging on for news of when your devices will receive the update? Let us know by sending your comments.