Samsung Galaxy S4 Jelly Bean 4.2.2 update upsets Note 2, S3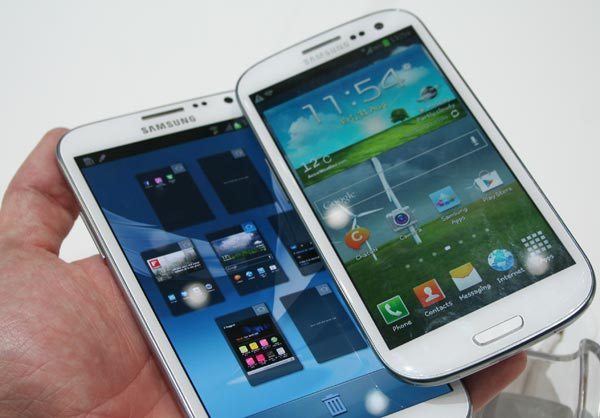 Many of our readers welcomed the news that Samsung's Galaxy S4 is receiving the Jelly Bean 4.2.2 update, although this fact didn't go down well with some Samsung Galaxy Note 2 and S3 users desperate to get hands-on with the same Android 4.2.2 Jelly Bean software.
Just over a week ago we highlighted a tweet revealing that "high-range devices" would be getting the Android 4.2.2 update "from June". This resulted in well over 100 comments from mainly Galaxy Note 2 and Galaxy S3 owners wondering when their upgrade would arrive.
Phones Review received a few emails and a lot of feedback over the last week from owners of Android phones waiting for the update, and most recently we've heard our readers leaving such comments as "Galaxy S4 gets the update today… what about S3 and NOTE 2?" We published news on the Samsung Galaxy S4 Jelly bean update two days ago, which is delivering a number of improvements and most notably is the ability to install apps to the SD card. This is a feature Galaxy Note 2 users had problems with for a while thanks to the lower storage size.
Others continue "Samsung Galaxy Note 2 is expected to see the latest Android 4.2.2 official update by the end of June", and some users think they known when the update will arrive by stating, "OTA next week, when HTC One will get the release of Jelly Bean 4.2.2 around June 16". It seems the frustration might cause a few people to root, "so tired of waiting! might consider rooting for the update".
It is clear that Samsung is rolling out updates to the high-end phones throughout June, so our advice to readers is to be a little patient but it's also clear that some people are wondering why certain handsets are favored above others? This only adds to the frustration our readers are facing, so feel free to share a comment with the handset you have and your current Android OS version.
If you own the Samsung Galaxy Note 2 or Galaxy S3, are you tired of waiting for the JB 4.2.2 update?