HTC One top screen protector accessories and video assist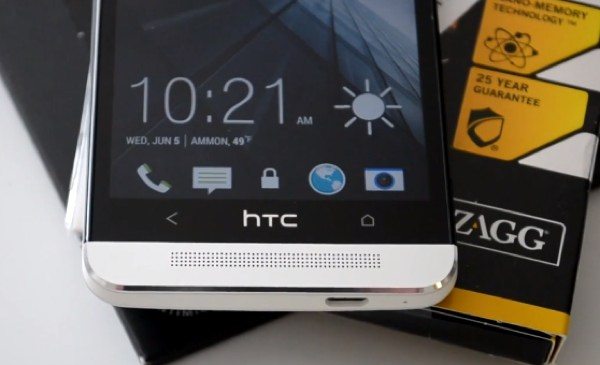 The HTC One is a highly impressive device and is flying off the shelves in regions worldwide. If you have already purchased this smartphone then you may want to protect it with some accessories. Today we have some details of three different screen protectors for the HTC One, along with a video that shows how to install them on the handset.
There are so many different screen protectors available for smartphones that it can be really difficult to know which is the best for your device. That's where we hit gold as Android Authority has checked this out and produced a video showing what the site thinks are the best three screen protectors for the HTC One.
Their 8-minute YouTube video that you can see below this story also shows how to install these screen protectors on your HTC One. First the video takes a look at the ScreenWear contoured protection screen protector that has an adhesive back. This comes as a pack of 5 screen protectors and includes a cleaning cloth, and the video shows exactly how to put this onto your device. It then goes on to test how the screen protector bears up against different kinds of wear and tear, and it comes out very well.
The next screen protector that's shown is the BodyGuardz Ultimate Screen Protector. This is a wet screen protector with application gel, and it comes as a pack of two with a cleaning cloth. Again there's a walk through of how to install the protector and tips along the way, such as how to get air bubbles out. This also held up really well in a scratch test.
Finally there's the Zagg Invisible Shield Screen Protector, and this comes with installation instructions, cloths and application solution. Once more you'll see a step-by-step close-up on the video of exactly how to install it on the HTC One. At the end of the video the reviewer praises all three of this screen protectors but favors the full body protection of the Zagg Invisible Shield overall. You might also be interested in our post on HTC One cases.
If you're thinking of purchasing a screen protector for your HTC One then the video below could be really useful. Will you be buying any of these for your HTC One? Did you find this video helpful? Let us know with your comments.