iPhone apps to help impress everyone at the pub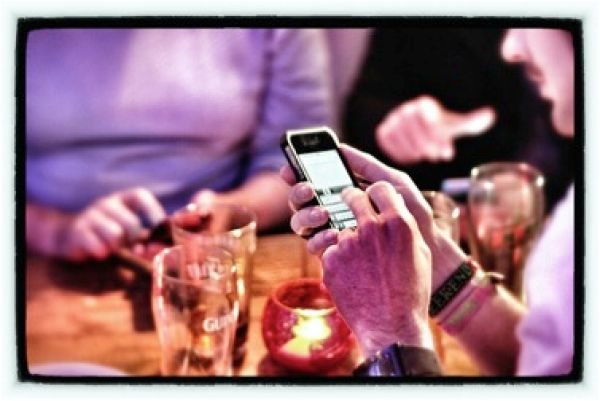 The great British pub can be the place where legends are made and myths originate. Do you remember when Jimmy (already several pints deep of course) nailed that Darts trick shot and the whole place went wild? Do you want to know why "9-ball Barry" is called that?
Becoming loved and respected by all your fellow regulars and locals in the past meant having a sharp wit, general all round ability at a variety of games and the ability to hold down your liquor. But now with the advent of smartphones you can get a little step on your dizzy climb to being a legend down the lion.
With so many apps flooding the marketplace in recent years, it is perhaps unsurprising that at least a few of them can help you impress everyone at your local pub. Make sure that you are prepared for the tidal wave of love and respect that is going to wash your way before you read the following list.
Smartphones at the ready then people…
The 2013 Good Pub Guide Mobile App $6.99
This app contains all of the data from the official Good Pub Guide 2013 official book and as such, is probably the most comprehensive guide to the watering holes of the UK.
But, having the guide as an app has several distinct advantages over the book version. Firstly, not only you can perform location specific searches but you can also share pubs with your friends. Summoning the masses to the sight of your coronation is the first step, plus having such a huge wealth of potential pit stops for daytrips and weekend breaks is a thing of simple beauty.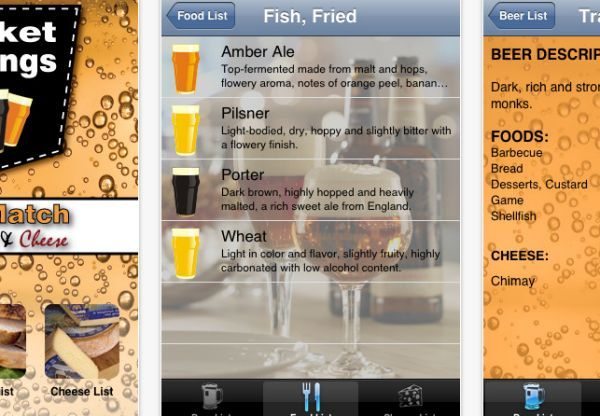 Now that you have the two essential fundamentals of people to impress and a place to impress them, you should start off by showing how knowledgeable and culturally sophisticated you are. Beer Match is a great tool to boost your natural palette.
The app works by giving you suggestions about what kind of alcoholic tipple goes with which kinds of food flavours and dishes (including lots of different varieties of cheese). This app is likely to prove pretty useful in a whole range of social situations such as dinner dates.
Namerick $0.99
Nothing can derail your ascent to pub dominance quite like forgetting the names of the local movers and shakers. Numerick will allow you to seem like you know everyone in the place intimately by allowing you to enter each person's name and notes about them into groups and networks of your choosing.
Not only will can you quickly look people up but you will also be able to see where and when you last met, which may admittedly be a feature that is a little redundant if the only place you have met any of these people before is at the pub.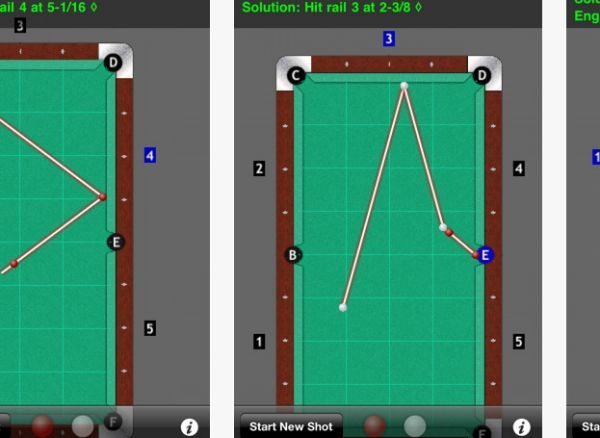 The next stage of your plan should involve you wowing everyone with your prowess and easy, natural ability at some form of pub game. The Bank Shot Calculator will allow you to use the power of your smartphone to work out the angles and the force with which you need to hit your shots to pull of the perfectly executed bank and kick shots.
The app features an aerial view of a pool table onto which you can place the position of the ball you want to hit and the pocket or rail you want it to hit. The app will then display the angle of your shot and the power you will need use. This app is a great way of teaching yourself about the very particular mechanics of modern pool, and soon enough you will be able to pot the most difficult kick shots without having to refer to it at all.
Vio £1.99
The final stage of the plan involves putting a song on the jukebox and getting the whole place on their feet and singing along, which is a feat that unfortunately will take more than just sheer bravado to work. You can't simply begin drunkenly caterwauling bohemian rhapsody at the top of your voice and expect to be carried around on the shoulders of the burly men inside.
Thankfully there are a whole range of interesting voice based apps for smartphones that can effectively hide the fact that even in the shower you sound like a howler monkey singing death metal. One of the most interesting of theses is Vio, which transforms your out of tune bellow into a mesmerizing instrument capable of bringing a tear to even the most hardened sailors eye.
If you don't wake up the next morning with several bucket loads of new respect and admiration from both your old friends and complete strangers, then my finger is clearly not on the pulse of contemporary society and I should just go and live in a cave and be done with it.

Do you have any apps to add to this list?
Image by: philcampbell
Phones Review would like to thank fledgling pool enthusiast Gavin Harvey who loves his iPhone, he also writes for Home Leisure Direct.