Samsung Galaxy S4 holds up to extreme testing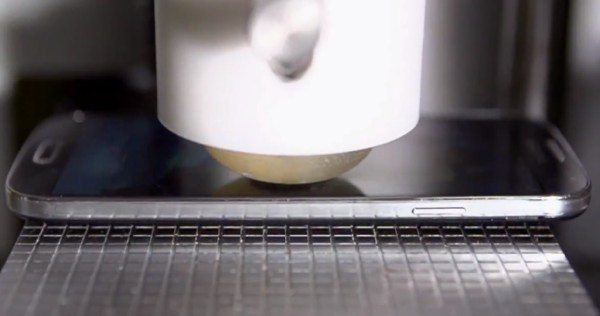 The Samsung Galaxy S4 smartphone is currently achieving massive worldwide sales and is a top-notch Android handset. It has a lightweight feel and build, though that may have some potential customers wondering whether it can stand up to the rigors of everyday life. Today we have a video to show you that perfectly illustrates how the Galaxy S4 holds up to extreme testing.
As smartphones get thinner and lighter it's easy to make the assumption that they might not be very sturdy, but a Samsung promotional video that has been released shows the Galaxy S4 being put through a series of stress tests. Of course, as the video comes from Samsung we wouldn't expect it to show any unfavorable results, but we were certainly impressed with what the handset can withstand.
Most manufacturers will put their devices through this kind of endurance testing before unleashing it on the world, and the mechanical tests shown on the video are designed to see if the Galaxy S4 can bear up against commonplace accidents. Don't be put off that the narration on the video is in Korean as there are also English captions, and with viewing alone it's still quite clear to see how well the Galaxy S4 copes.
Samsung has only just made this video available and describes it as a Galaxy S4 reliability test. It depicts drop testing, free-fall simulation, a tumble test, impact test, cover glass strength test, sink test and a temperature and humidity torture test. The phone also resists treatment with static electricity, dust, and a salt-water sauna. The Samsung Galaxy S4 comes through with flying colors, although unsurprisingly Samsung does warn viewers not to try this at home.
Our thanks go to Viral Phone. Check out the YouTube video below, and then we'd appreciate your comments about the extreme tests for the Galaxy S4 and what a smartphone has to go through to make the grade. Are you impressed with the Samsung Galaxy S4 and its performance in testing?