iPhone 5S release date closer as parts listed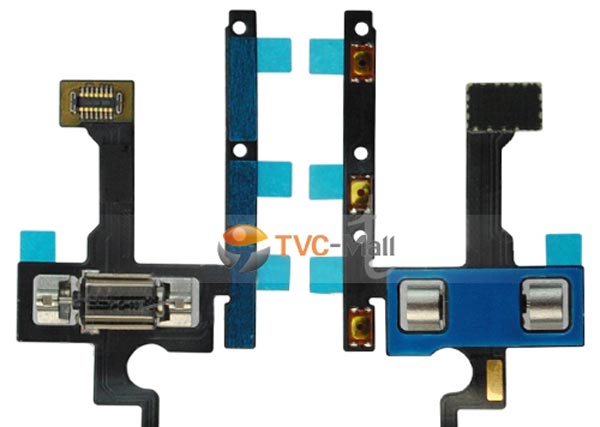 We mentioned previously that production and internal parts would signal the iPhone 5S release date is getting closer, and this is just what we are seeing today with some replacement parts being listed on a well known Chinese website that offers parts to help repair Apple devices.
Normally they would only list replacement parts for the iPhone 5, 4S, 4, 3GS and 2G models but today you can clearly see on this page that the iPhone 5S is being listed before any release date has been announced.
The launch event isn't expected for another 3 months yet, but this hasn't stopped TVC-Mall from trying to get featured in search engines early with the apparent internals of iPhone 5S. Considering this website is based in China can only add to the chances of credible insider information, and we know this website has been correct with their predictions in the past.
These parts reveal the new-generation would likely be called iPhone 5S, the same name most of us have expected for a while now, and that there will be a number of internal changes although the finer specs aren't revealed within these minor parts for the next phone from Apple.
There's no way to confirm if these parts are really for the iPhone 5S, but they do tie-up with some of the other parts we have seen leak recently. You will find five listings for the iPhone 5S and these parts include an iPhone 5S dock connector flex cable for the charging port, a replacement module for the ringer speaker dock connector and the iPhone 5S power on/off volume button flex cable that also includes vibrator motor spare parts.
It is also worth noting you'll find two SIM card tray holders as well that look similar to the colors we've seen previously. The SIM card tray holder replacements are listed for the iPhone 5S in beige and silver, and are correctly listed as the 7th generation iPhone (5S).
TVC-Mall History Worth Considering
We know this website has been right on a number of occasions and with the iPhone 5S expected to ship with a release date in September 2013 running iOS 7, this looks like a pretty solid rumor.
Your Comment On Enough Changes
Our readers have commented in the past about Apple needing to release the iPhone 5S this year with enough changes to save waiting for iPhone 6, please do comment below with how much change you would like to see on the 7th generation iPhone.