iPhone 6 2014 release strategy with iOS 8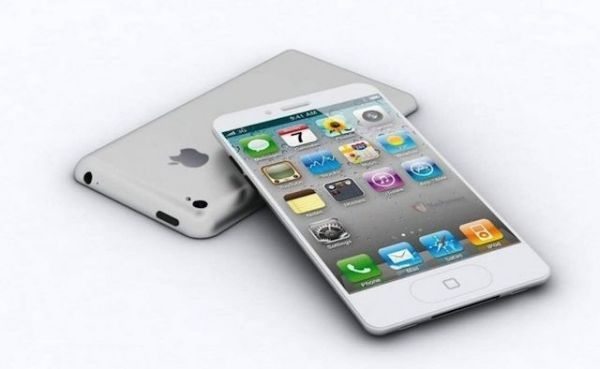 We have been contemplating about the iPhone 6 release for some time now and even though we are 95% sure the next Apple smartphone aka iPhone 5S will come in September, we are starting to wonder if the iPhone 6 should release with iOS 8 in 2014.
In our previous article we wrote about the iPhone 6 release practicalities and how Apple should skip the iPhone 5S and just release the 6 in September, but then this got us thinking a little more.
It makes sense for Apple to release the iPhone 6 instead of the iPhone 5S this year, as this would stand a better chance of not being ridiculed as a refresh of the iPhone 5, no one wants a new smartphone with no exceptional features. Apple consumers want a radical iPhone like the amazing change the new Mac Pro got.
But, after thinking about the iPhone 6 release practicalities it got us wondering if Apple should just release the iPhone 6 in 2014 with iOS 8, this would give them plenty of time for innovation, but having said that no one is sure if Apple have something special up its sleeve anyway.
Apple's biggest rivals by far are Samsung, and this year alone they have released a number of new smartphones as well as new ones coming. The next big smartphones for Samsung is the Galaxy S5 and Note 3, this will happen this year we are sure, and Apple needs to play this release game carefully.
At the end of the day it is not only Apple and Samsung that are rivals, consumers of Android and iOS devices love to slog it out too and if Apple get this wrong in September with a boring refresh then Android fans have the best ammunition ever.
This is not the case of cat and mouse; it is fact that Apple needs to get it right. We love the new iOS 7 and yes Android users are saying there is nothing new, but to be fair it is new for iOS users (Well developers anyway at the moment).
The Debate Worth Consideration
Should Apple release the iPhone 5S or the iPhone 6 this year, or should they just simply release the iPhone 5S in September 2013 and the iPhone 6 with iOS 8 next year?
Your Time to Comment
A few of our readers commented saying Apple should just release the iPhone 6 this year and skip the iPhone 5S, please do comment below with what you think Apple should do.