Samsung Galaxy S3 SlimBean Build 6 Jelly Bean 4.2.2 update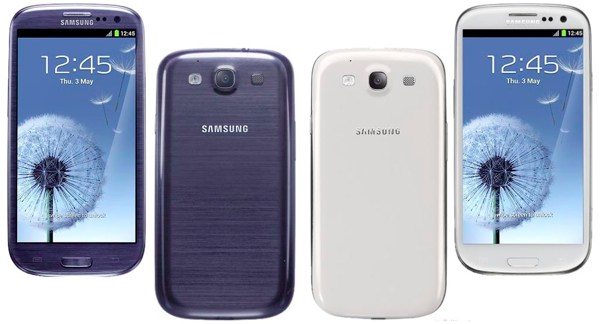 In early May we brought our readers news of the Jelly Bean SlimBean ROM Build 5 for the Samsung Galaxy S3. Now we have further good news, as the Samsung Galaxy S3 SlimBean Build 6 Jelly Bean 4.2.2 update ROM is now available. This is for the Samsung Galaxy S3 GT-I9300, and we have all the details coming up.
This latest Jelly Bean-based Slim Bean Build 6 custom firmware comes from well-known custom ROM maker SlimBean and so is not official firmware from Samsung or Google. Many people with the Samsung Galaxy S3 I9300 (international variant) are waiting for the official update, but for now this custom ROM will give you the latest Android. This ROM offers a fast, lightweight and smooth experience and if you're confident in using custom ROMs you may want to consider using this one.
SlimBean Build 6 has been optimized and includes bug fixes, but we should add that there is always a chance of the odd issue as this ROM is still in development. However, it is likely that any snags will be ironed out in future ROM progress. Build 6 offers many new features and changes and these include the addition of DC-HSPA+ to framework, major T9 dialer improvements, TRDS 2.0, added TruView for the camera, huge updates to DashClock, added Multi-Part/Split SMS option and Auto-Brightness sensitivity and more, as well as fixes.
At this point we'll add our usual caution that at Phones Review we can never recommend the use of custom ROMs, and if you choose to go ahead then you do so at your own risk and it is your responsibility if anything goes awry. However, we know that many of our readers enjoy using custom ROMs for their devices and so we like to bring you the relevant information.
Please remember that these details are for the Samsung Galaxy S3 I9300 only and that you should not attempt to flash this ROM on other models of the Galaxy S3 or other devices. If you are unsure of the model number of your Galaxy S3 then head to Settings and About Phone for confirmation. Before you begin there are a number of things to note.
First you need to back up your important data, and you might also wish to back up the internal memory content of your device to an external SD card. Next we always recommend that your device has at least 80% battery charge before you begin to avoid the possibility of bricking your phone if it turns off during installation. If the USB Debugging mode is disabled then you need to turn it on and your Galaxy S3 I9300 should also be carrier unlocked as well as having an unlocked bootloader. You'll also need to have the latest Galaxy S3 I9300 USB drivers installed on your PC.
You can download the Samsung Galaxy S3 GT-I9300 Slim Bean 4.2.2 Build 6 ROM here and Google Apps /Gapps here. We urge readers to also go to Droid Firmwares here where you'll find a full list of feature and changes, pre-requisites, tips, and also step-by-step details for how to install this ROM. You will also find any other download links you may need at the same source link.
Please head back to us though, as we'd really like to hear from readers who decide to use this latest Jelly Bean 4.2.2 SlimBean Build 6 ROM for the Samsung Galaxy S3 I9300. Did everything go smoothly for you, and what do you think of the results? Share your experience of this ROM with other readers by sending us your comments.