LG Optimus L4 2 brings some budget Jelly Beans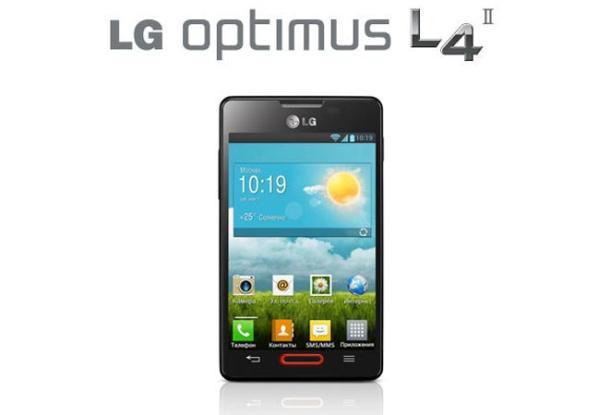 The most well known LG smartphone at the moment is arguably the Nexus 4 and while the smartphone is a lot cheaper than its main rivals it could still be out of the reach for some pockets. Luckily the Android platform is awash with cheaper alternatives and we now have news of the LG Optimus L4 2 that brings some budget Jelly Beans to the market.
LG has officially announced the device that to begin with will only be available in select markets such as Russia and the Ukraine, but the device should be eventually available elsewhere. It is fitted with a 3.8-inch IPS touchscreen display at a resolution of 480 x 320 with a single core MediaTek processor clocked at 1GHz under the hood.
This is paired with 512MB of RAM while running the Android 4.1 Jelly Bean operating system along with a 3-meagpixel rear facing camera that is accompanied by a flash. Other specs include a home button that doubles as an LED notification light, and 4GB of expandable on board storage.
Connectivity comes in the form of HSDPA, Bluetooth 3.0, GPS and Wi-Fi with a 1,700 mAh battery unit squeezed into a form factor measuring 112.5mm x 64.7mm x 11.9mm. The LG Optimus L4 2 will be priced at 5,490 RUB that works out to about £110 or $175, and there is also expected to be a dual SIM model at some point.
Source: Mobile Review via Google Translate.