Nexus 4 vs. iPhone 5 and Android 4.2 vs. iOS 7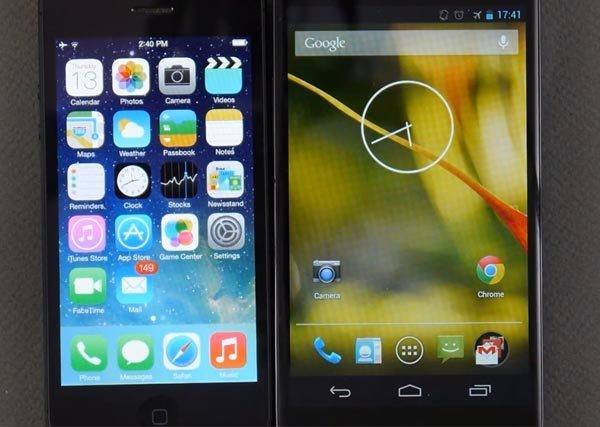 The launch week for iOS 7 beta has revealed a number of videos showcasing not only how the new iOS 7 performs, but also some of these videos compare the features to other smartphones and software.
Below this article you will find a new video that runs for just over 9 minutes, and it aims to find out the differences between Android 4.2 and iOS 7 beta. The review was performed on a Google Nexus 4 and Apple iPhone 5.
The review starts by comparing the new lock screen in iOS 7 to the lock screen on Android 4.2, and with each feature highlighted the reviewer looks at the pros and cons for both devices. We feel this is a balanced review and the majority of YouTube viewers like it, but we're sure some of our readers might disagree with this after listening to some of the comments in the video.
Did this video change your opinion on iPhone 5 now that it has iOS 7? This hands-on is as much about Android 4.2 vs. iOS 7 as it is about iPhone 5 vs. Nexus 4, so leave a comment with your preference between these smartphones and the software they run. It is good to remember that iOS 7 will release to the public in around 3 months and this is just a beta at this time.
You can also see a video comparing the Nexus 4 and Samsung Galaxy S3 in this article, or the camera on iPhone 5 vs. the Nexus 4 in another review. We would love to know if you prefer Android or iOS 7, and what would be the reason for your choice?