iPhone 5 with iOS 7 vs. HTC One, Sony Xperia Z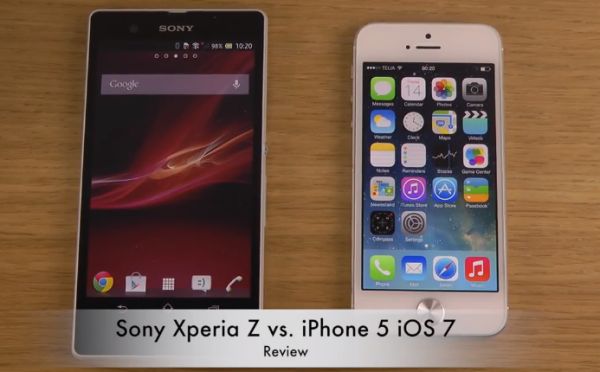 Good morning, we have two great videos to show you today and these include the HTC One vs. iPhone 5 iOS 7 and the Sony Xperia Z vs. iPhone 5 iOS 7, both of these are small videos and the YouTube comments seem to be slating the videos slightly.
So now it is time to discuss a little about the videos without spoiling it for you to watch them, both of these videos are reviewed by adrianisen and in the first video titled "HTC One vs. iPhone 5 iOS 7 — Review, " which is 15 minutes 20 seconds long talks about the phones side-by-side, but some of the commenter's believe that doing a vs on a beta version is not the right way to go.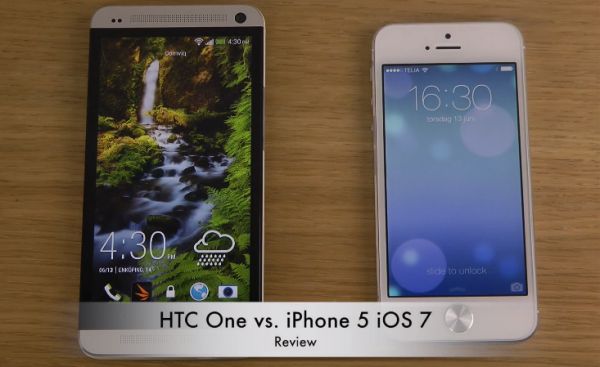 The comments in the video are a little harsh, and yes it goes back to the argument in, which phone is best. The video talks about the features on both phones including apps, widgets etc and much more.
The next video titled "Sony Xperia Z vs. iPhone 5 iOS 7 — Review" is a similar review with different phones, but the comments under the video are like the first one, the arguments continue.
The reviewer in these videos is not getting any brownie points, look at our previous article here covering the Samsung Galaxy S4 vs. iPhone 5 with iOS 7 beta, we got a few comments on this article with one commenter saying "I have a GS4 and everything about it is awesome. This guy didn't know anything about how to work an Android. The GS4 is the best phone on the market and will even be better than the iOS7.
Phones Review is not here to slate any phone because everyone has a choice, we all have a favourite and it is fair to say we can all choose what smartphone we like the most.
After watching the two videos by adrianisen, it does look like he plays with iOS 7 side the most. Now we know this is a new beta so maybe he wants watchers to see more of it, but to review two phones side by side looking at the UI you should review both phones equally.
Anyway, we will let you watch the HTC One vs. iPhone 5 iOS 7 and the Sony Xperia Z vs. iPhone 5 iOS 7 videos below, please do post your comments.