Samsung Galaxy Note 8.0 with bonus for AT&T to release June 21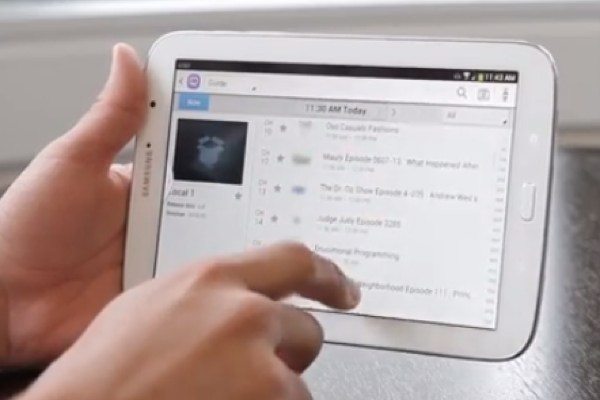 If you've been waiting for the Samsung Galaxy Note 8.0 tablet to release on AT&T then the good news is that you won't have to wait too much longer. AT&T is to release the GSM variant of the Galaxy Note 8 on June 21, and we also have details of a bonus for those interested in this device.
The Note 8.0 Wi-Fi only model was available previously in the US, but the AT&T model is LTE-equipped. The price of the Samsung Galaxy Note 8.0 for AT&T is $399 on the usual two-year contract. However, there's a good deal available if you are also interested in the Samsung Galaxy S4, Galaxy Note 2 or Galaxy S4 Active smartphones. If you purchase one of these phones as part of a bundle plan with the Note 8.0, then the price of the tablet is only $199.
This is a good deal for those who wanted to buy a new smartphone as well as a tablet, and the AT&T offer looks likely to attract a lot of custom. We'll give you a recap on some of the Galaxy Note 8.0 specs and to begin with it's powered by a 1.6GHz Exynos quad-core processor and has an 8-inch display with resolution of 1280 x 800. It also has 2GB of RAM and 16 or 32GB of internal storage (expandable via microSD to 64GB).
The Galaxy Note 8.0 tablet totes a 5-megapixel rear camera and 1.3-megapixel front-facing camera, with a non-removable 4600 mAh battery, and it runs Android 4.1.2 Jelly Bean. Its dimensions are 210.8mm x 135.9mm x 8mm and it weighs 338g. You can see more about the device and full details of the bundle offer at AT&T here. We've also embedded a video below this story that shows the specs and features of this tablet.
Are you a potential customer for the Samsung Galaxy Note 8.0 on AT&T? Will you be taking advantage of the bonus bundle offer? Send your comments to let us know.