Best Android games for tablets in June, 2013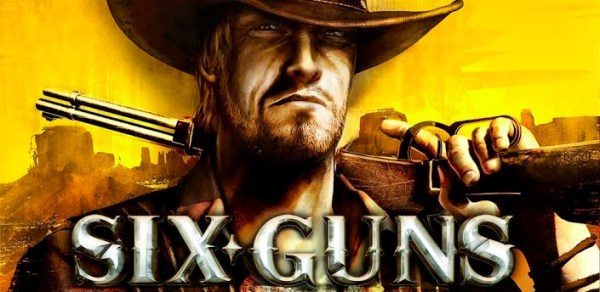 We know that many of our readers are Android device enthusiasts and as well as bringing you news on smartphones and tablets we also like to give you an idea of some of the very best gaming apps available. With that in mind we've rounded up some of the best Android games for tablets so that you can just get on with playing and save the legwork.
There are some great games available that are superb for the larger displays on tablets, but of course these are also playable on Android smartphones. We'll give you some brief details of the games we've picked and if you want to know more or download them you simply need to click on the title links to be taken straight to the relevant Google Play page. You should note that not all of these apps will be compatible with all Android tablets. We've aimed to give a wide variety so there should be something suitable for everyone.
First up we have Shadowgun: DeadZone. This is a free app that recently received an update. This is a multiplayer spinoff from third-person shooter Shadowgun and allows up to 12 players trying to be victorious in Deathmatch. Two teams of six players each can also vie against each other using the Zone Control mode. There are optional in-app purchases and a ranking system to add to the gaming experience.
Next we move on to Fruit Ninja THD and this game has a really wide appeal. As the various fruits glide across the display you need to swipe to slice as though you were a Ninja warrior. This is more absorbing than you might imagine and Fruit Ninja is priced at $3. This version is only compatible for Android devices based on the NVIDIA Tegra 2 processor and requires Android 1.6 or later.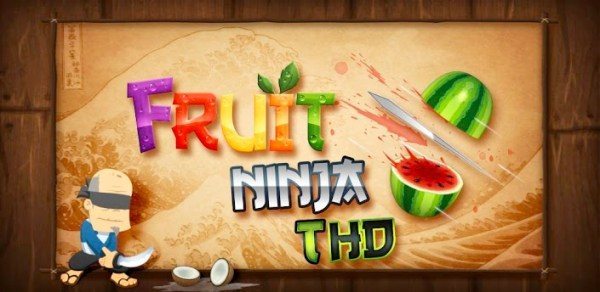 App number three in our roundup is the Great Big War Game. The price is $3.99 and it's compatible for devices running Android 2.2 or later. This is a good choice for those who think they are good at the tactical elements of war. It's a strategy game with cartoon-like graphics that is very absorbing but also has touches of humor. It offers more than 40 hours or campaign mode with units offering land, sea and airborne combat mode.
Of course a game selection wouldn't be complete without some mention of Angry Birds and the next app is Bad Piggies HD. This is a free app compatible for devices running Android 2.2 or later, and it comes from the creators of Angry Birds. If the idea of pigs driving off cliffs gives you a buzz then you'll enjoy this game that involves piloting the pigs to find eggs. There are 35 objects available to players such as motors, winds, bottle rockets, balloons and more. It has over 120 levels, as well as more levels to be unlocked by earning stars, and this is a fun game that many will find addictive.
Moving on to Tiny Tower, this is another free app and it's compatible with devices running Android 2.0 or later. If you fancy yourself as an entrepreneur and developer then this game is for you as it involves building your own tower and controlling the people and businesses within it. The app even has an in-game social network for the characters and you can customize the room layouts and floors of your building. The more money you make, the more floors you can build for more bitizens to manage.
There's something about a game selection that seems to demand some sort of zombie action so we have Dead Trigger. This is a free first-person shooter game that involves unleashing yourself to slaughter multitudes of zombies. Players have the option of in-app purchase to upgrade their weapons and abilities and the app has extended effects for devices using the Tegra 3 chip. You'll need to secure the necessary supplies, rescue other survivors and protect your Safe Haven.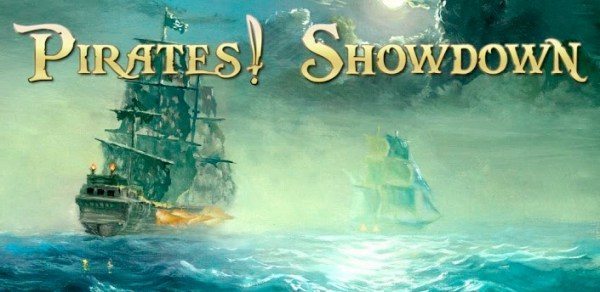 How about Pirates! Showdown for those of you who enjoy a good bit of swashbuckling. This is priced at $3 and offers real-time strategy in a fast-paced game involving tactics against the Red Hand privateers. You'll need to build your pirate fleet in the Caribbean and spending your loot you can build new ships or upgrade existing ones. There are 50 levels, and you can capture towns to increase your gold supply. To win the game you need to capture the enemy base.
This next app offers something a bit different as it involves the core elements of the RTS genre with a more laid-back feel. Auralux is a free app for devices running Android 3.0 or later. It's a cosmic warfare app that involves conquest against mulitiple opponents. This game will really make you think, and there's the option to unlock more maps with in-app purchases. It's slow-paced and aimed at offering a relaxing experience, accompanied by ambient music.
Ski Safari is priced at $1, and if you want a game that isn't too difficult to pick up this would be a good option. It's compatible with devices running Android 2.0.1 or later, and although starting off is easy there are more tricky aims to add to the experience. Your hero needs to stay ahead of the avalanche, and he can enlist the help of animals that have different attributes to help him escape. Players can also use fast Snowmobiles as an extra element, but make sure to avoid the obstacles!
The final app in our roundup is Six-Guns. This is free and will bring out the cowboy in you as it takes you right back to the Wild West where Buck Crosshaw is an outlaw roaming on foot or horseback. He has faked his own death and this third-person shooter game also features some unexpected unnatural enemies. You'll need to be ready to reach for your gun at any time as you take on over 40 missions in the wild frontier land.
Hopefully we've covered something for everybody in our selection of some of the best Android games for June 2013. If you have any suggestions to add then feel free to let us know by sending us your comments. Alternatively you could tell us if you liked any of these games in particular, and why?