Modern Combat 4 Zero Hour major Meltdown iOS update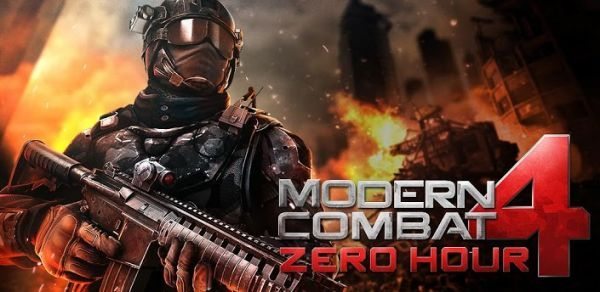 Available to install right now is the new Modern Combat 4 Zero Hour major Meltdown iOS update, this went live today and it is well worth getting.
This new Meltdown Update for Modern Combat 4 Zero Hour will blow you away; we believe this will be the last major iOS update before the new Modern Combat 5 release, which is expected later this year.
MC4 is a stunning FPS game that has console-like graphics, and the gameplay is immense pushing new limits in the way you play a game. You obviously know that you are an elite soldier that has to rescue the world's leaders from the terrorist group.
The new Meltdown update for MC4 is free for those who own the game, this is massive and we will now explain what the update includes — are you ready?
New Maps
The Meltdown update has 3 new maps including Fracture: Barcelona Train Station, Backfire: Barcelona Streets and Extraction: Antarctica Research Facility.
New Perks
The new demolition specialization with 7 new perks includes: 'Ammo Pack' that can carry 50% more ammunition, there is also 'Readied Shot' that allows the gamer to crouch to boost accuracy, and then there is 'Dedication' because dying from explosions doesn't reset your streak. We also like the new 'Gun Expert' for increased reload speeds, other perks include Sentry: Place sinister traps, One Last Thing: Drop a grenade whenever you die, and Paragon Destroyer: Trigger deadly explosions when shooting machinery.
New Weapons
The new weapons now include the SFS CTK-12 Charbtek Special Forces sniper rifle, and the 40mm Thor GLP — Grenade Launcher Pistol.
New Team Multiplayer Modes
Yes, at last the update has added 'Bomb Squad' this is a new mode where attackers must plant bombs, but remember! Make sure it blows up before the defenders can defuse it. The other multiplayer mode is 'Destruction' where attackers have to sabotage a series of devices while the defenders try to put a stop to it.
The update also brings many improvements such as the option to edit your signature to display your clan prefix, players can also select the random quick match by where you play a ranked game in the first mode available, the update now includes Turkish language support.
Android gamers will have to wait for the Meltdown update, the only Modern Combat 4 Zero Hour update is the one that went live today, but this has only added game services and Google+ support. We will let you know when the Android Meltdown update goes live.
Are you excited about the new Modern Combat 4 Zero Hour major Meltdown iOS update?