Dolphin Browser app v10 update prompts Chrome debate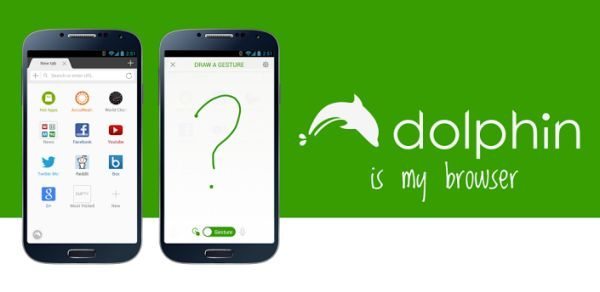 The Dolphin Browser Android app update went live today and is now at version 10, this is now available via the Google Play Store and it brings a few good features worth noting.
After this new update we have seen prompt comments on a few other websites that debates the Dolphin Browser is better than Chrome.
The new update now adds a better UI design and users can now add popular web apps straight to the home screen thanks to the new 'Web App Store', the home screen now supports drag & drop grouping of speed dials into folders as well as 60+ speed dial slots.
There is a new feature called 'Dolphin Key' and this allows the single swipe action to access the tab list, browser menu or Gesture/Sonar, Flash support can be re-enabled in settings, as well as the ability to search directly within Wikipedia, Twitter, Facebook, eBay, Amazon or YouTube from the URL bar.
The theme and night mode has also been updated thanks to the v10 update; you can install the updated versions from Google Play.
The improvements are great and we wanted to know what users think of the Dolphin Browser update, so we went hunting and the comments on Droid Life seem rather interesting. One comment said — Why Dolphin? And they replied saying it has LastPass as a plugin and Chrome does not have any extensions yet, and that is why they use Dolphin as their daily browser for sites that require logins.
Another commenter said that Chrome's bookmark organization is pitiful and Dolphin beats them in this category, we have also noticed on many occasions users said Dolphin is more responsive than Chrome.
Do you use Dolphin Browser or Chrome?