New iPad 5, mini 2 specs and release forecast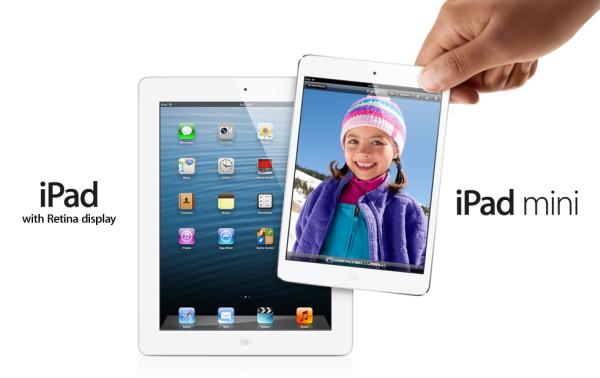 2012 really saw the appeal of the smaller sized tablet PC's grow with the Nexus 7 and the iPad mini really capturing the public's imagination for devices that were easier to hold in the hand for prolonged lengths of time. There is now more talk of the new iPad 5 and iPad mini 2 specs along with a release forecast.
Last month we heard claims by NPD DisplaySearch analyst Richard Shim that a Retina Display iPad mini 2 will be released later this year with another version coming in early 2014, but he has now suggested the iPad mini 2 that will be released later this year won't feature a Retina Display.
The new model that will be coming later this year will use a 1024 x 768 resolution display but will feature a slimmer design with the iOS 7 OS and an A6 processor, while Apple will introduce the full sized iPad 5 that will be powered by an A7 processor.
It is also being suggested that future shipments of the company's tablets will be a 60% and 40% mix in favour of the smaller models, and Shim continued by claiming that slates with screen sizes below 9-inches will account for 66% of shipments this year.
This figure is expected to increase during the later part of 2013 due to new devices at around 8-inches from the likes of Asus, Acer, Dell, and Lenovo. It is being suggested that going forward smaller devices will dominate the market but 8-inch tablets will become more popular instead of 7-inch models.
There are still claims that an iPad mini model with a Retina display is in the works but this won't come until early next year. We have already heard that Apple will probably release the iPad mini 2 in tandem with the rumoured iPhone 5S, and this could happen as soon as September.
Source: Analyst Blog.