Brightness android app is different from others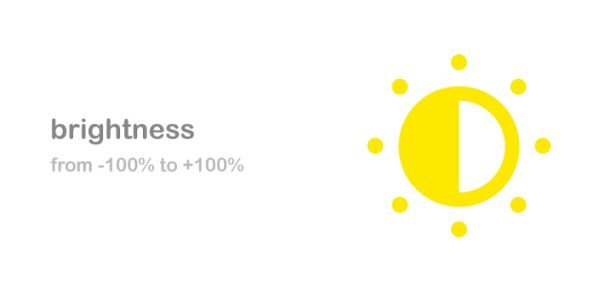 Lots of people use their phone in the night before going to sleep. In these dark environments the lowest screen brightness is often too bright causing a 'blinded' dominant eye. This is especially the case for users with poor eyesight who hold the screen very close to their eyes.
This week a new app has been released in the Play Store that solves this problem, called: 'Brightness'. It's an easy-to-use app, which let's you control the screen brightness from -100% to +100%, where 0% is the default Android lowest setting.
Download the app from the Play Store and drag & drop it on your home screen for quick usage. If you want to adjust the brightness, just open the app and a dialog will appear, select the new brightness level on the seek bar, touch outside and it will fade out. Please view the video below to see the Brightness in action.
Setting Brightness to -50% is a good way to read white websites at night without getting blinded or waking your partner. The lowest setting -100% is protected to 90% black so your screen will always stay visible.
'Brightness is different from other brightness apps, because it combines simplicity, design, user experience and function in a good way. There are no ads, does not contain spyware and only needs the basic permissions to be allowed.
You can download Brightness in the Play Store for €0,99 and is well worth the money if you want better control over your brightness. There is also a free version available with one limitation: you can't go below 0%. The free version is also free of ads. Brightness is available for a large range of Android phones: from Froyo (Android 2.2) to Jelly Bean (Android 4.2.x).