Samsung Galaxy S4 Zoom differences explained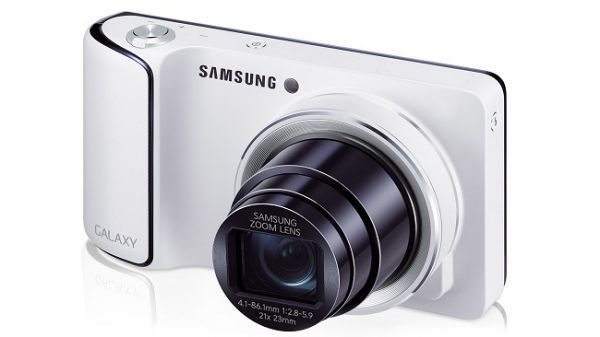 Recently, Samsung announced an intriguing twist on the Galaxy S4 Mini smartphone in the shape of the new Zoom model. The Galaxy S4 Zoom is being marketed as the perfect combination between fully-featured smartphone and a best-in-class digital camera.
The usual backplate of your average S4 Mini has been replaced with a 16-megapixel camera with 10x optical zoom, meaning avid photographers can now carry around one device in their pocket instead of two and still take all the snaps they please in great quality.
So what else – other than the flashy camera – differentiates the Zoom from the standard Galaxy S4 you could buy from E2save? And how does it compare to other smartphones on the market?
Obviously, as the Zoom is based on the S4 Mini as opposed to its all-singing, all-dancing cousin, it is not quite at the top end of the smartphone spectrum. Whereas the standard S4 features a 5-inch Full HD screen, the Zoom instead carries a 4.3-inch qHD Super AMOLED screen. Obviously this is a step down from the top end, but hands-on reviews have noted it works very well when used outdoors, which is obviously key to the usability of any handset intended to be also used for photography.
Other than the other Samsung models, the main competitor for the Galaxy S4 Zoom is undoubtedly Nokia's range of photo-friendly smartphones. The current Nokia 808 Pureview model has been hailed from many quarters for its image quality.
While this is good, its recently announced successor the Nokia EOS threatens to blow all before it out of the water – including the Zoom. Nokia has confirmed the EOS will feature a 41-megapixel camera. While the exact specs haven't been released yet, this dwarfs that of the Zoom considerably, and dependent on the price point could pose some problems for Samsung.
One thing the Zoom does have on its side though is the inclusion of the Android Jelly Bean 4.2, effectively future-proofing the device. The Android OS is also much more popular than Nokia's preferred Symbian OS, giving the Samsung device an advantage over its rivals.

What do you think of the new Samsung Galaxy S4 Zoom?