LG Optimus F3 unboxing with specs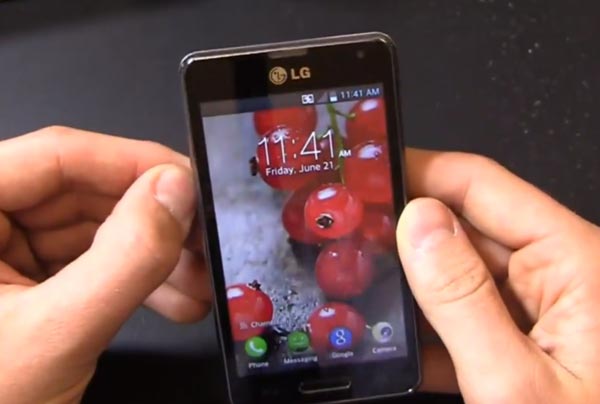 It has been a while since we highlighted the LG Optimus F3 and some of its features, although today we have an unboxing video for our readers that delivers a close-up with this mid-range smartphone from Sprint.
We first published details on the LG Optimus F3 when a leaked image arrived last month, and this revealed what seemed to be an affordable phone for Sprint. This article was followed with some details on how the LG Optimus F3 specs help the visually and hearing impaired.
In classic unboxing style, the 5-minute video found below shows just what you get inside the LG Optimus F3 box and also a quick look at the UI. This is a good hands-on review for those of you thinking about purchasing this handset, especially now that we have the solid features at hand.
LG Optimus F3 main specs — take a look at the video for the full features, but in a nutshell you'll find the Optimus F3 has a 2,460 mAh battery, 5MP camera with 1080p HD recording, a 1.2 GHz dual-core CPU, 4G LTE connectivity, Google Android 4.1, a 4-inch 480×800 display and LG's UI. Obviously, this smartphone is noting compared to the HTC One, Samsung Galaxy S4, LG Optimus G, but you will find some interesting features including a light found behind the home screen for notifications.
Let us know what you think about the LG Optimus F3 and its specs in the comments. Would you choose this over some of the high-end options?