Sony Xperia SP specs vs iPhone 5 vs Galaxy S4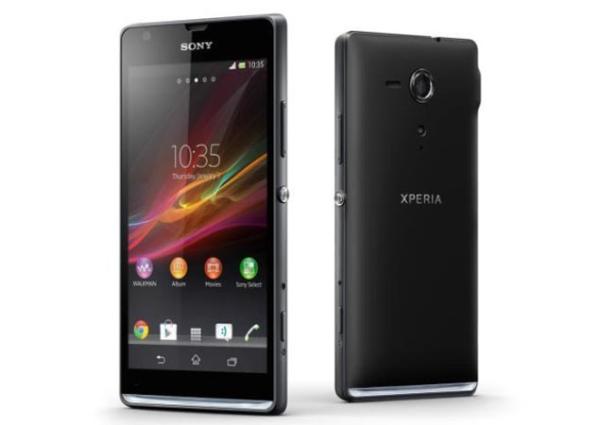 When looking to purchase a new smartphone if you haven't got any brand loyalty there can be a bewildering choice of handsets available to purchase, and today we have a slightly different smartphone comparison for you as we are looking at the Sony Xperia SP specs vs iPhone 5 vs Galaxy S4.
This comparison may seem a little unfair as the Sony Xperia SP is not the flagship smartphone available from Sony, but the device has still been gaining a lot of interest from consumers as the company looks to build its reputation up in the smartphone world.
Display
The Sony features a 4.6-inch display at a resolution of 720 x 1280 with a pixel density of 319ppi, which compares to the iPhone 5 that uses a 4-inch screen with a resolution of 640 x 1136 and a 326ppi. Meanwhile the Samsung Galaxy S4 has a 5-inch Full HD display with a 441ppi.
Processor and RAM
The Galaxy S4 is powered by either a 1.9GHz Qualcomm Snapdragon 600 quad-core processor or a 1.6GHz Exynos Octa-core processor depending on the region with 2GB of RAM, while the iPhone 5 uses the A6 dual core processor clocked at 1.2GHz with 1GB of RAM. The Xperia SP has the Qualcomm Snapdragon S4 Pro under the hood running at 1.7GHz with 1GB of RAM.
Storage
The Galaxy S4 comes with 16GB, 32GB, 64GB of storage that is expandable by a further 64GB and the SP has 8GB of internal that can be increased by up to 32GB. The Apple iPhone 5 comes with 16GB, 32GB, and 64GB options that are not expandable.
Cameras
On the iPhone 5 you will find an 8-megapixel rear facing camera coupled with a 1.2-megapixel front facer, while the S4 uses a 13-megapixel on the rear with a 2-megapixel unit around the front. This compares to the Sony that has an 8-megapixel main camera paired with a VGA front facer.
Battery
Inside the iPhone 5 is a non-removable 1,440 mAh battery while the Galaxy S4 has a user removable 2,600 mAh unit, and the Xperia SP has a 2,370 mAh power pack.
Dimensions
The iPhone 5 measures 123.8mm x 58.6mm x 7.6 mm weighing 112grams compared to the Galaxy S4 at 136.6mm x 69.8mm x 7.9 mm and 130grams, while the Xperia SP comes in at 130.6mm x 67.1mm x 9.98 mm and 155grams.
Do you own any of these handsets?