LG Optimus G2 photos: size, specs and expectations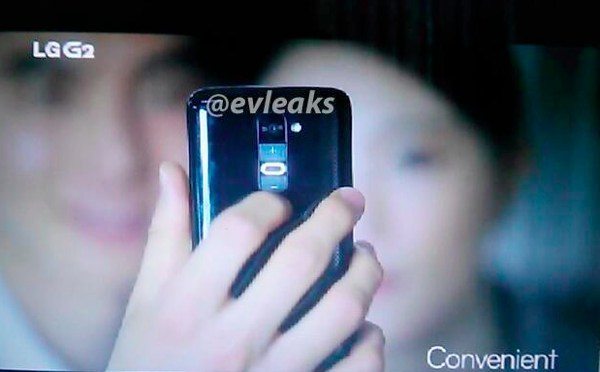 The upcoming LG Optimus G2 is widely expected to be unveiled at an LG event being held on August 7, and this Android smartphone is generating a lot of interest, as it's a successor to the Optimus G. We've already seen unofficial specs for this device, and now some leaked LG Optimus G2 photos have emerged, prompting us to think about the size, specs and expectations for this handset.
Last month we showed a leaked image of what was claimed to be a prototype of the LG Optimus G2, and slowly we have been hearing about various specs for the phone. The Optimus G2 looks set to have a quad-core Qualcomm Snapdragon 800 processor, with Adreno 330 graphics, while other inclusions could be a display of around 5.5-inches with full HD, 2GB of RAM, a 13-megapixel rear camera, and running Android 4.2.2 Jelly Bean. However, much of this is not yet confirmed, so for now we need to be aware that this is unofficial.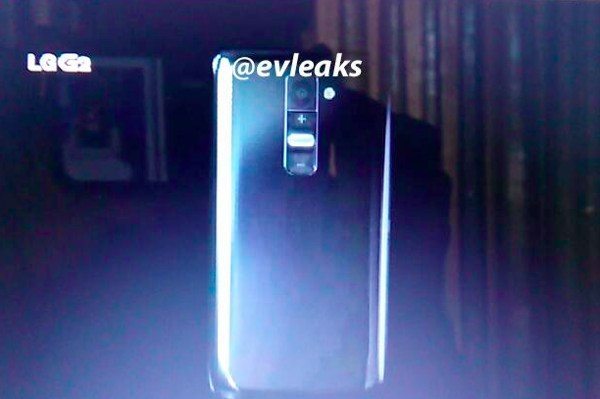 A set of leaked slides purporting to be of the LG Optimus G2 has now come to light, and we are showing you some of the images here. Of course we cannot verify whether these are the real deal or not, but they do come from Evleaks on Twitter, and this source is coming up with a lot of reliable information lately. If you check out the photos you can see new -/+ buttons on the rear of the phone near to the camera, which is rather interesting.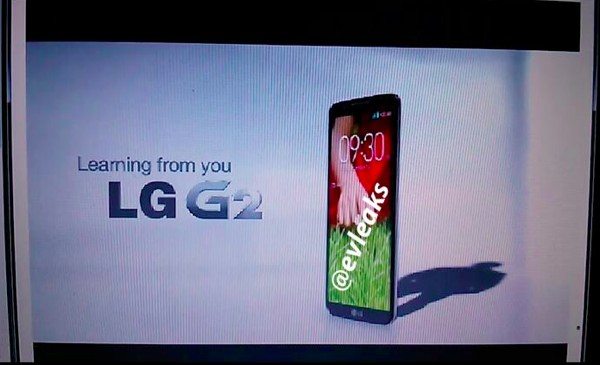 Also one of the images appears to be a promotional ad that simply refers to the phone as the LG G2, dropping the Optimus from the title. It's always difficult to tell an exact display size from images so this is still to be clarified, but if the 5.5-inch screen being rumored is accurate, that's quite a step up from the 4.7-inch display of the Optimus G. We can also see from the leaked images that the phone is extremely slim and looks to have very thin bezels.
We'd like to hear what you are hoping for with the LG Optimus G2. If the rumors of a 5.5-inch display are correct, would you be pleased with that increase in size from the Optimus G? What other specs would you like to see confirmed? Tell us your expectations for the Optimus G2 by sending us your comments, as we're always interested in what readers have to say.