New iPad mini and Nexus 7 2 to meet Acer Iconia W3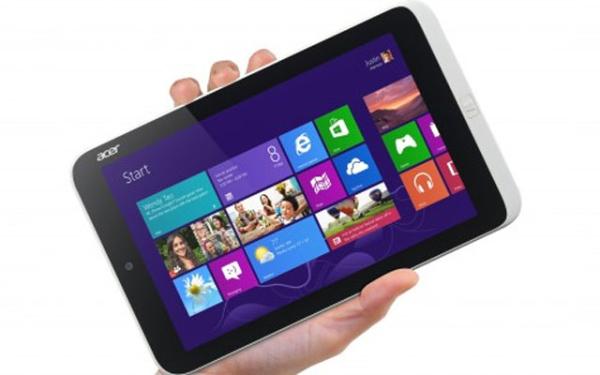 The tablet PC market space has got a lot more crowded in recent times and was arguably kicked off with the launch of the original iPad only three years ago. In the coming months though we are set to see even more devices being released, and the new iPad mini and Nexus 7 2 are to meet the Acer Iconia W3.
The recently announced Windows 8 Acer Iconia W3 tablet is likely to have a fight on its hands in the coming months trying to attract consumers. The device that features an 8.1-inch LCD display at a resolution of 1280 x 800 that is powered by a dual core Intel Atom processor clocked at 1.8GHz, while storage comes in either 32GB or 64GB flavours that is expandable via microSD card.
It is priced at $349.99 for the cheapest version of the W3 and could bring it above what the next versions of the iPad mini and Nexus 7, although the Nexus 7 will be slightly smaller. There have long been rumours that the Nexus 7 refresh will feature a Full HD display surrounded by smaller bezels, making the device easier to hold in the hand.
Other specifications are expected to include a quad core Qualcomm Snapdragon S4 Pro processor along with 2GB of RAM with a 5-megapixel rear facing camera, and a 1.3-megapixel unit around the front. Unfortunately the device will probably come with non-expandable storage which will be the same as the devices main rival the iPad mini 2.
The next smaller tablet PC from apple will be going up against the 2nd generation Nexus 7 this year, and there have been mixed reports whether the device would feature a Retina Display. Most recent claims have suggested the device will have a display with a resolution of 1024 x768 along with a slimmer design powered by an Apple A6 processor.
This will also come running the new iOS 7 operating system but the iPad mini 2 will likely be the most expensive of the three devices but until it is announced officially we won't know for sure.
Are you planning on getting a new tablet in 2013?