LG Optimus G2 specs, photo & LTE Advanced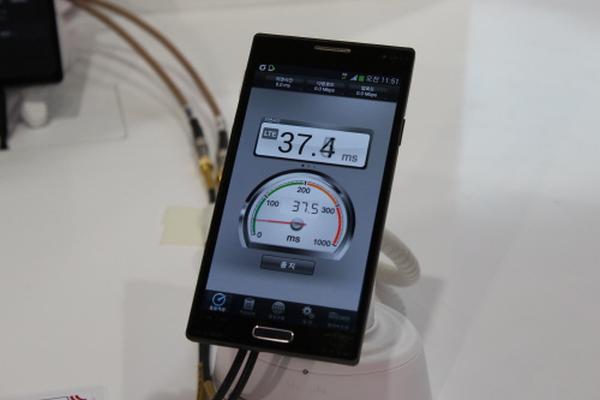 Smartphone manufacturer LG is looking to become more of a major force in the smartphone world and saw a huge sales success with the Nexus 4. Now though there have been a growing number of rumours surrounding the upcoming LG Optimus G2, and today we have the possible specs for the device that include a photo along with LTE Advanced capability.
The rumour mill has certainly been gathering pace over the last few weeks regarding the LG Optimus G2, and today we have some possible specs for the device courtesy of the guys over at Viral Phone along with an image that is an early prototype of the upcoming handset.
It seems the handset once released will come sporting LTE Advanced support as more smartphones are now getting such features to take advantage of the various new mobile networks that are being built around the world.
Meanwhile other specifications that the LG Optimus G2 is allegedly coming with include a 5.2-inch Full HD touchscreen display at a resolution of 1920 x 1080, while under the hood it is claimed to have the Qualcomm quad core Snapdragon 800 processor clocked at an impressive 1.9GHz.
We have heard the device would be using this power plant in the past and it is expected to be coupled with 2GB of RAM running the Android 4.2.2 Jelly Bean operating system. Other rumoured specifications include a 13-megapixel rear facing camera with a release at sometime during the second part of this year, with August being suggested.
Do you like the sound of the LG Optimus G2 specs?