Android 4.2.2 vs. iOS 7 beta 2 changes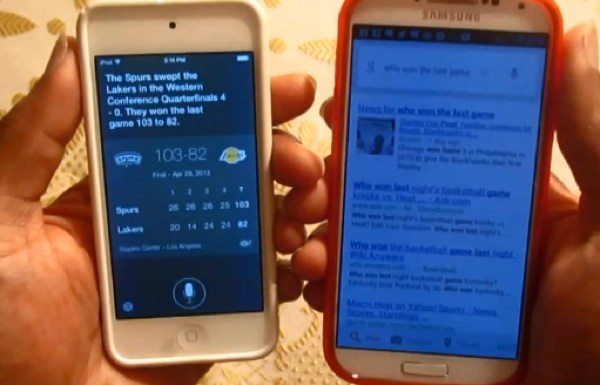 Many consumers are eagerly anticipating the public release of iOS 7 in fall, but before we get to that stage the update has to go through various beta stages with developers. We've been giving you tons of information about iOS 7, and today we have a couple of videos for you that show Android 4.2.2 vs. iOS 7 beta 2 changes.
Beta 2 of iOS 7 arrived just a few days ago, and we've already given readers details of the changelog for iPhone, iPad and iPad mini, following a full list of release notes for beta 1. You can see some of the the iOS 7 beta 2 changes by comparing those posts. Now onto the YouTube videos, and the first video we have for you is over 7-minutes long and titled iOS 7 Beta 2 vs. Android 4.2.2.
The video refers to problems of beta 1 that have been fixed with beta 2 and goes on to compare iOS 7 beta 2 with Android 4.2.2 Jelly Bean. This gives a good look at notifications, settings and modes, and also shows the flatter design of iOS 7 icons and the ability to add live wallpaper on the background, something that Android has had for some time. It also shows the data use feature of Android, and touches on Siri and Voice Search and much more.
The second video is titled iOS 7 Beta 2 vs. Android 4.2 — Siri & Voice Search. This is a 6-minute look at the two operating systems but focuses specifically on the voice assistants of each, as you would expect from the title. It shows the responses of Siri and Voice Search when asked various questions, and in some instances Siri seems to perform better, while in other instances Voice Search has the edge.
Why not take a look at the two videos that we've embedded for you below, and see which you think offers a better experience when comparing Android 4.2.2 vs. iOS 7 beta 2. If you are already an iOS device user we'd also be interested to hear what you think about iOS 7 beta 2 changes? Let us know with your comments.