Sony Xperia Z Faxion Incipio case in video review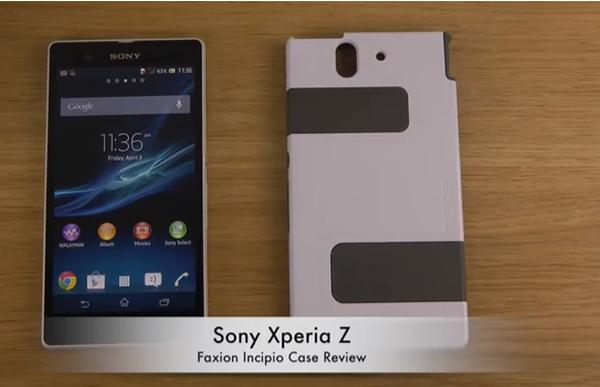 The use of smartphone cases or bumpers can be a touchy subject with some people not liking the idea of covering up a stylish new smartphone, while others like to keep their device safe. The Sony Xperia Z may not seem like a handset that really needs a case considering some of its features, but today we have a video review of the Faxion Incipio case.
The Sony Xperia Z does offer some dust and waterproofing but if the device is dropped there is a chance that it may get damaged, so a case will offer even more protection to the handset. The Faxion Incipio case for the handset comes in a white and grey finish with the white part being glossy with a harder feel
The grey part of the case is more rubberised while there are openings for all of the handsets features and ports. It doesn't take long to fit the Sony Xperia Z into the case and once in place there is a slight lip to protect the screen if placed face down onto a flat surface.
You also get a screen protector with the product and in use the power button doesn't feel much different to when there is no case fitted, but the volume controls need a firmer press. The case can be purchased for around $34.99 and for more information watch the video or head over to the official Incipio website.