Samsung Galaxy Mega 6.3 for loose pockets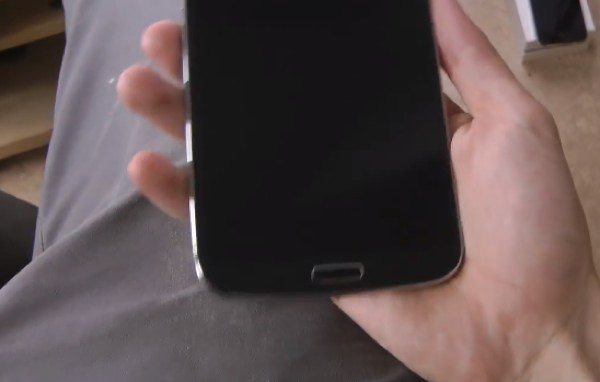 The Samsung Galaxy Mega 6.3 is sometimes described as a phablet, as its screen is so large that it's almost a tablet rather than a smartphone size. The trend for phones with bigger displays continues to expand, and this phone caters for the sort of customers that want a whopping screen. However, some people worry about the portability of these larger phones, and so today we're looking at the Samsung Galaxy Mega 6.3 for loose pockets in a pocket test.
It's strange to think that just a few years ago when the original Samsung Galaxy Note came out, many in the tech world didn't think it would catch on, as it had a larger display than the average smartphone at that time. Its screen size was 5.3-inches, and yet that now looks almost small when compared to many of the latest phablet devices.
Although plenty of people prefer these larger displays, many favor a smaller smartphone as they have concerns about being able to carry round a bigger device, and worry if it will fit into their pockets or not. That's where a pocket test comes in handy, and we have a video showing you the Samsung Galaxy Mega 6.3 in such a test today.
The video that we have embedded for you below this story shows the Galaxy Mega 6.3 looking huge in the hand of the user, and you might have difficulty believing that it looks to fit in a pocket easily enough. The guy on the video seems to have no problem sliding the phone into his trouser pocket, although we have to say it creates a significant amount of trouser bulge when he sits down. We're not sure if we would like to feel that outline every time we sit down.
It's difficult to see whether the guy's trouser pockets are bigger than usual, although the trousers seem to be a fairly average size, but he certainly seems to be able to carry the phone in his pocket easily enough. However, as he points out, that may be more of a problem with even larger upcoming phones, such as the Sony Xperia Z Ultra that stretches to a 6.4-inch display.
As a brief refresher for you on the key specs of the Galaxy Mega 6.3 smartphone, it's powered by a 1.7GHz Qualcomm Snapdragon 400 dual-core processor, has a 6.3-inch display with 1280 x 720 resolution and 233 ppi, 1.5GB of RAM and either 8 or 16GB of internal storage, expandable via microSD up to 64GB. It also has an 8-megapixel rear camera, 1.9-megapixel front-facing camera, a 3200 mAh battery, and it runs Android 4.2.2 Jelly Bean.
We'd love to hear what you think of this Samsung Galaxy Mega 6.3 pocket test. Are you already a fan of smartphones with a large display? Maybe you thought the Galaxy Mega 6.3 would be simply too big but are having second thoughts after seeing the pocket test video? Alternatively, you may wonder why some people want to carry such a large smartphone around? Send your comments to let us know and share your views with other readers