Tour de France live video coverage via apps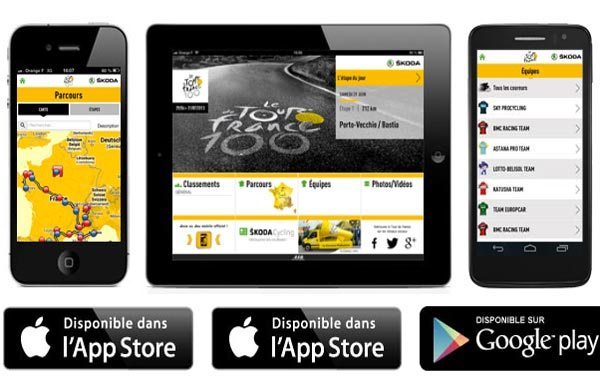 The 2013 Tour de France will be experienced easier than in any previous year thanks to advancements in mobile technology and software. You will be able to watch Tour de France live video coverage via mobile apps across platforms easier this year than you might have experienced previously.
Android and iPhone users can download an app with stage profiles, photos from each stage with results, live tracking of riders thanks to GPS technology, live breaking news updated by the minute, and a lot more.
The official Le Tour France website has a page dedicated to iPhone, iPad and Android apps. This page highlights the official apps, which include the Tour de France 2013 app for iPhone / iPad and Android thanks to SKODA. The full features for these apps can be seen via the above links.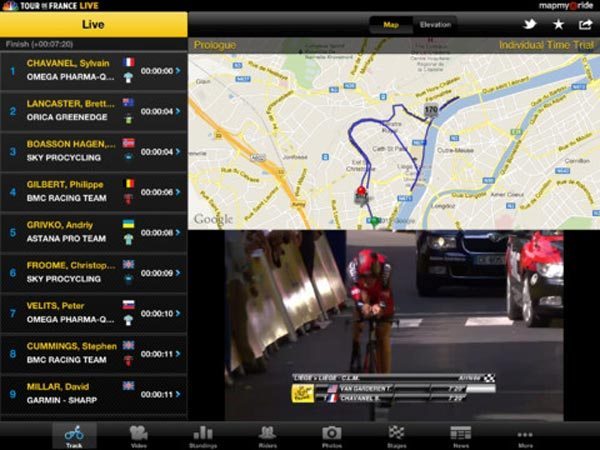 NBC Sports Tour de France Live – you can see a screenshot from our favorite app above, which offers Tour de France live video coverage. This app is thanks to NBC Universal and NBC Sports, although in our opinion it is the best we have found so far.
You will find live video coverage from every stage for the 2013 Tour de France and the app has been updated to v1.0.1 just yesterday. There are a number of improvements still to be had, but if you want full stage replays, live video streaming, real-time map tracking, overall standings, a TDF Twitter Stream and a lot more then this is the app for you. Sadly, this all comes at a cost of almost $15 on iTunes, and that's not cheap considering other offerings but you seem to pay for what you get.
Have you been watching live coverage of Tour de France 2013 on a smartphone? If so, please share what your favorite app is below in the comments.