Cameras: Galaxy S4 vs. Note 2, iPhone 5 and HTC One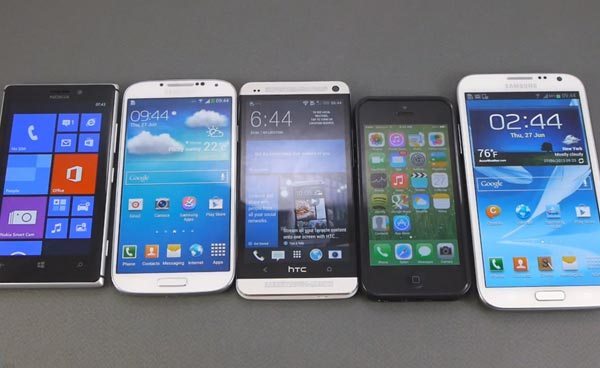 We know that video comparisons are not always ideal thanks to a lack of time, although those of our readers with under 15 minutes to spare might want to watch a video looking at the Samsung Galaxy S4 vs. Note 2, iPhone 5, HTC One and Nokia Lumia 925.
You can see the 13-minute video below this article that aims to find out what smartphones has the best camera. This is of course from the phones mentioned only, although a few of our readers might wonder why the Sony Xperia Z was missing and two Samsung phones were included.
Before looking at this video you might expect the Nokia Lumia 925 to win hands down thanks to it being a great camera phone, but is this really what the hands-on review reveals? We won't spoil the hands-on review, so you'll need to watch it to find out.
The Samsung Galaxy S4 features a 13MP camera and the HTC One 4MP "UltraPixel" setup shouldn't be rated by pixel count only, although we noticed this in an earlier article and with a test looking at low light video.
It is also interesting to see how the older Samsung Galaxy Note 2 and iPhone 5 8MP cameras stack up against the newer models. Take a look at the video comparison below, and then share a comment with your favorite camera phone from this bunch.
When it comes to camera: Do you prefer the Samsung Galaxy S4, iPhone 5, Sony Xperia Z, Galaxy Note 2 or HTC One?