LG Optimus F3 review and sample video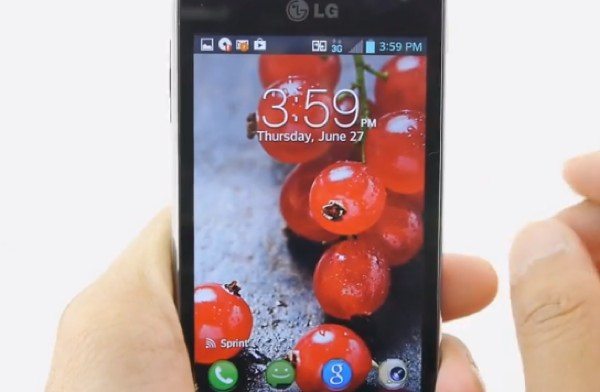 Although there are some great high-end smartphones around, it's important to remember that there's a huge market for more affordable handsets. The LG Optimus F3 is a mid-range phone on Sprint, and today we thought we'd show you an LG Optimus F3 review and sample video.
Last week we showed readers an unboxing video of the LG Optimus F3, and we've also mentioned some of the features of the phone that can help people with visual or hearing impairments. Today we have a 7-minute YouTube video for your viewing pleasure, but before you take a look we'll give you a brief refresh on the specs of this phone.
The Optimus F3 is powered by a 1.2GHz Qualcomm Snapdragon 400 dual-core processor, has a 4-inch display with 800 x 480 resolution, and 4GB of internal storage (expandable up to 32GB via microSD). It also has a 5-megapixel rear camera with 1080p video capture, a front facing VGA camera, a 2460 mAh battery, and LTE support. This phone runs the Android 4.1.2 Jelly Bean operating system, and it comes in titanium or purple color options.
The first video that we've embedded for you below this story is a review of the LG Optimus F3. It looks at the design (noted to be a bit bland), and then goes on to the display, the camera, battery and much more. It also shows the neat touch of a home button with LED light that changes color depending on the notification. Pros are seen as the new LG Optimus UI improvements, and plenty of connectivity features, while cons are noted as its cheap build and feel, and low quality display.
The second video that we have for you shows a brief sample video taken with the LG Optimus F3. It doesn't go into detail about video recording with the phone, but it does exhibit what appears to be a decent quality to us. We'd like to hear your thoughts on this or any other aspect of the LG Optimus F3. Does this handset appeal to you?