iPhone 6, 5 thin glass strengthening process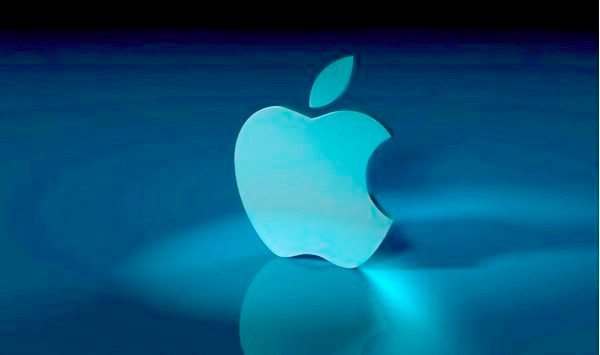 It's always good to hear news of new Apple patent applications, as sometimes they can give us some possibilities of inclusions for future devices. Today we have some details about a thin glass strengthening process that could benefit the iPhone 6 or 5S. A patent application in Europe has come to light about new technology that has been developed in this regard, and it seems that this could already have been used for the iPhone 5.
Although Corning Gorilla glass is thought to have been used for the iPhone 5, this patent application throws some doubt on that. It seems that Apple could already have used this strengthening process on its thinner In-Cell glass. However, there is no way of clarifying from the patent, whether the patent pending process has already been deployed for an iPhone or whether it will be used for upcoming iOS devices, such as the iPhone 6 or 5S.
However, the patent does reveal "Glass Ion Exchange Bath" technology and this looks to be further evidence that Apple is still coming up with some innovative ideas for its products. Last year Phil Schiller of Apple spoke of "integrated touch" In-Cell iPhone glass that had been developed. Schiller referred to this engineering as a "breakthrough" and said that integrated touch sensors had been brought "right into the display itself." This enabled the display to be 30% slimmer than that of the iPhone 4S, a real advancement in display technology.
This recently discovered patent concentrates on glass strengthening for iOS devices, and it's possible that this could have been used for the iPhone 5 before the company patented the process. Equally it could be that the patent was filed just for upcoming devices. What does seem evident though, is that while the integrated touch technology was in development, another engineering team was working on thinner glass strengthening. With thinner glass being desirable for devices, the patent points to the need for improvements in strengthening it, as it is more susceptible to damage.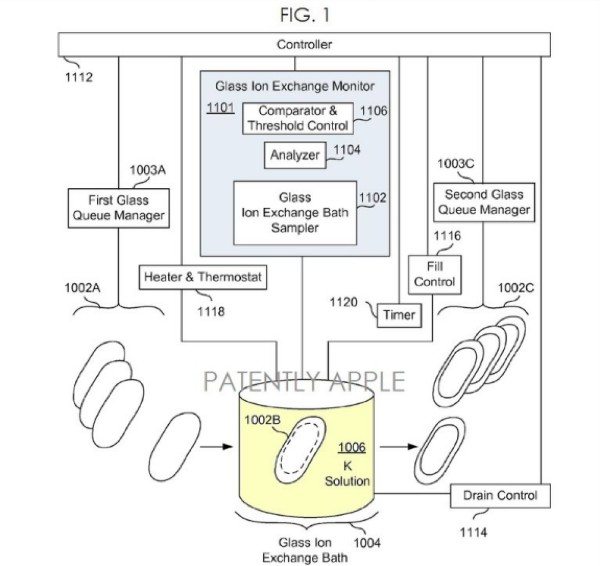 A monitored ion exchange bath process is the crux of this idea and you can see an image above that illustrates this. This type of improvement in glass technology is said to be particularly good for LCD displays or cover glass, and even more so for smaller displays, such as on the iPhone. However, Apple does state that the technology could also be deployed for larger displays, such as on iPads and MacBooks. The technicalities of this process are very complex as you can see from this image, and if you want to see more of the finer details then check out the source link below. We can tell you though, that the type of glass and processing parameters are likely to affect the level of strengthening enabled by using the glass ion exchange bath.
As an example of just what this can achieve for cover glass, we can tell you that it "can be immersed in a heated potassium bath at a temperature of about 300-500 degrees Celsius for a predetermined duration of about 6-20 hours." Elements involved in balancing the ion exchange bath for displays that are in the process of being treated include Radio-Frequency Identification tags, an x-ray florescence analyzer, and an atomic absorption analyzer.
When Phil Schiller spoke last year about the technology involved in the iPhone 5 he said that it was simple enough to make a bigger product but that the real challenge was to "make it better and smaller." It seems that Apple is not standing still in its endeavors to come up with improved technology for its devices, and this glass strengthening process is an indicator of that.
We'd be interested to hear what you feel about patent regarding thin glass strengthening. Previously we've talked of the need for Apple to really come up with something groundbreaking for the iPhone 5S or iPhone 6, but maybe we should acknowledge that sometimes the real developments that make a difference are not always something obvious that we can see? Let us have your thoughts by sending us your comments.
Source: Patently Apple