Google Reader alternative after Reeder iPhone app update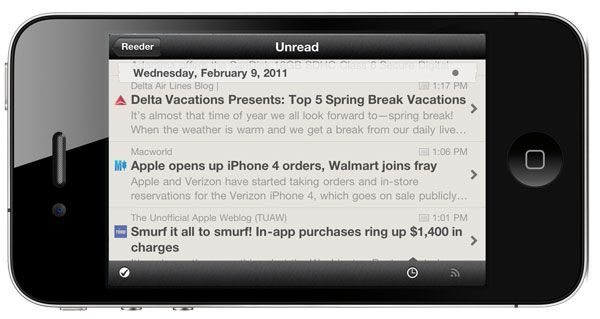 Google Reader was removed yesterday and now closed, but the good news is Reeder will not delete any existing account from the app.
It is such a shame the Google Reader RSS syncing service was closed yesterday (July 1st), but we do have some good news for those with the Reeder app by Silvio Rizzi. There are a few Google Reader alternatives but Reeder is one of the best and today it has been updated.
If you already have Reeder installed you will be happy to know the new version 3.2 is now available, the Reeder iPhone app update now includes new syncing services called Feedly and Feed Wrangler (This one does not support smart streams as of yet).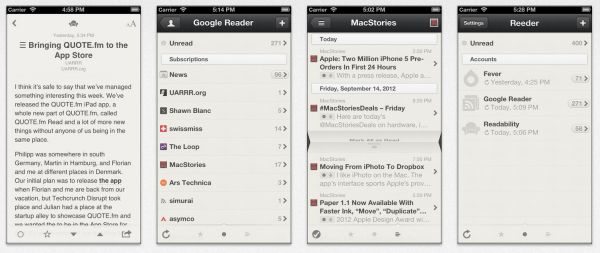 The Reeder app update also includes improved syncing with Feedbin, Feedly what we can see is the only free service with Google Reader style support.
Feedly may be free but Feed Wrangler is a paid option, it is a shame Reeder 3.2 does not support smart streams because this is one of the main issues with Feed Wrangler, maybe one day this will get sorted in a new update (You never know).
The Reeder version 3.2 update also includes support for Fever, which you can read more about here. The update also includes Standalone/Local RSS without syncing, when it comes to Reeder for Mac and iPad the official site states that it is not easy to add it to other services to current versions, so the developers are working on new versions. This means all current app versions have been removed from the App Store.
Please do let us know if you have installed the new Reeder app update version 3.2?