Samsung Galaxy Mega 6.3 price on Three UK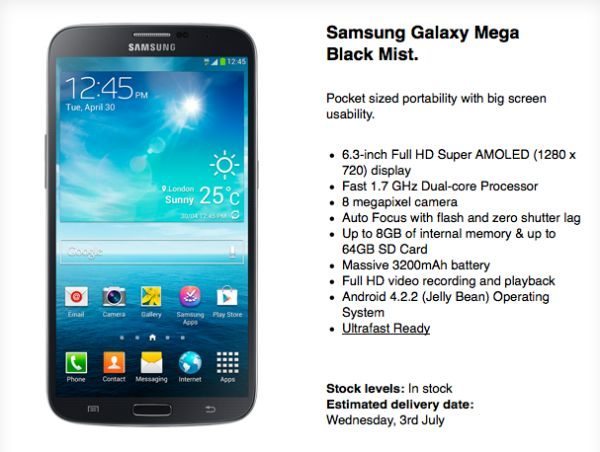 The Samsung Galaxy Mega 6.3 offers you the best of both worlds, providing the goodness of both smartphone and tablet rolled into one device. The good news is that you can now buy via Three UK and we have the price details and tariff plans, including PAYG and contract.
You can now buy the Samsung Galaxy Mega 6.3 on Three UK Ultrafast network with all-you-can-eat data, consumers have the option to go on contract or Pay As You Go and if ordered now the smartphone delivery is expected to commence tomorrow on July 3rd.
If you choose the Samsung Galaxy Mega 6.3 on Pay As You Go the price will be £449.99, 3p a minute, 2p a text, 1p a MB and with new game changing rates, you can talk, text and browse your heart out.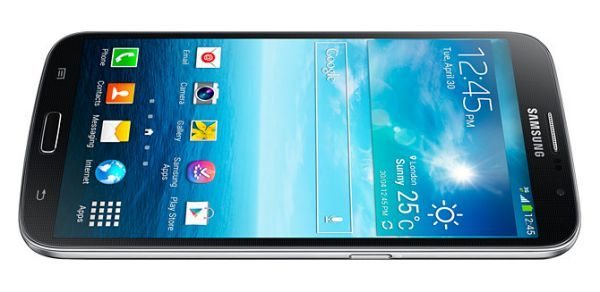 If you opt to go on contract then the cheapest price plan is £33 a month with the handset being free, this tariff offers all-you-can-eat data, 500 minutes and 5,000 texts on a two year plan. There is also the All in One 15, which is priced at £15 and offers 30-day access to all-you-can-eat data with 3,000 texts and 300 any-network minutes, the All in One 25 costs £25 offers 3,000 texts and 500 minutes.
We like the sound of the Ultimate 1000, this will get you the Samsung Galaxy Mega 6.3 for free with All-you-can-eat data, 1,000 minutes and 5,000 texts on a 24-month contract.
Three UK offers Ultrafast network supported by DC-HSDPA technology and to date this covers 80 per cent of the UK population, it has also been said that 4G LTE will be rolling out later this year.
Samsung Galaxy 6.3 key specs includes a 6.3-inch Full HD Super AMOLED (1280 x 720) display, 8-megapixel camera with zero shutter lag, Auto Focus and flash, it also comes with a 1.7 GHz Dual-core Processor, as well as 8GB of internal memory and a card slot for up to 64GB, when you receive your handset you will get a 4GB card included in-box. Other key features include a 3200mAh battery, Android 4.2.2 Jelly Bean OS, Full HD video recording and playback and much more.
Will you be buying the Samsung Galaxy Mega 6.3 via Three UK?