Kate Moss designing mobile accessories for CPW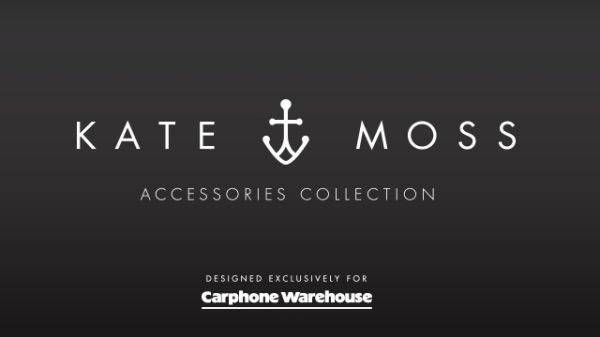 British model Kate Moss announced this week that she was teaming up with retailer Carphone Warehouse to launch her own line of mobile phone accessories.
Moss claimed she was heavily involved in the design process of "a new category for women, dubbed 'fashion tech.'" The new accessories have been designed over the past couple of months, and should be available later this summer in the UK.
There's certainly a massive lack of mobile accessories that are actually designed by women, so I'm glad to see steps towards rectifying that. As the PR text points out, smartphone ownership by women is rising faster than it is for men so it makes sense to have more women at the designer level who'll have a better idea of what the market's missing. While celebrity endorsements haven't always resulted in brilliant results in the accessories world, at least it's something.
There is certainly a whole lot of boring mobile phone cases on the market, and it'd be good to see more variety available from mainstream sources. Speaking here as a writer for a phone accessories company, I'd personally appreciate seeing less black TPU protective cases or brown leather flip covers, and more experimentation with materials, form factors and colours.
Sadly, none of the actual designs have yet been released, so it's impossible to see how different these new accessories will be from the current raft of lookalike iPhone 5 cases. We could see something truly inspired here, or it could just be yet another glittery case but this time with a Kate Moss logo on it.
What about you – are you satisfied with the mobile accessories market, as it exists now? Is there room for experimentation, or have the majority of the bases been covered already? Let us know in the comments below.