Micromax Canvas 4 live on launch date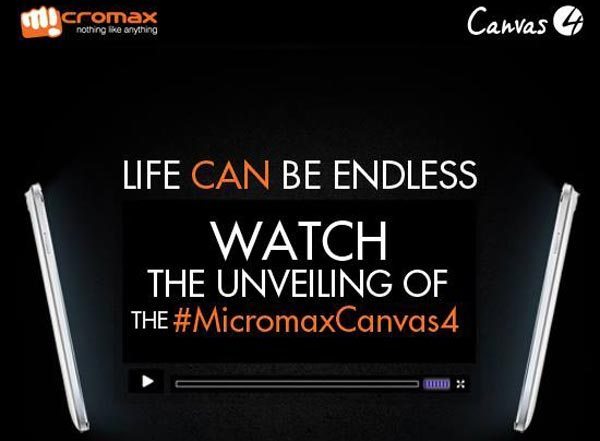 The Micromax Canvas 4 will launch live on its release date that is scheduled for July 8, although shipping is said to start a couple of days later. The anticipation for this launch has been unprecedented and this is thanks to regular teases on social networks and the full specs and price yet to be revealed.
You can see the latest Micromax Canvas 4 tease below this article, which landed on their Facebook page around 3 hours ago and promotes the "Live unveiling" for the new Canvas 4. Full details of this live launch are yet to be revealed, so keep connected to Phones Review or the official Facebook channel for the live streaming link that should arrive shortly.
Reactions to the message for a Micromax Canvas 4 live launch have been pretty much on par with what we've seen before, and this is along the lines of "please don't disappoint us". One commenter said, "we are eagerly waiting for better specs on the Micromax Canvas 4, and these need to be better than what Chinese companies are offering".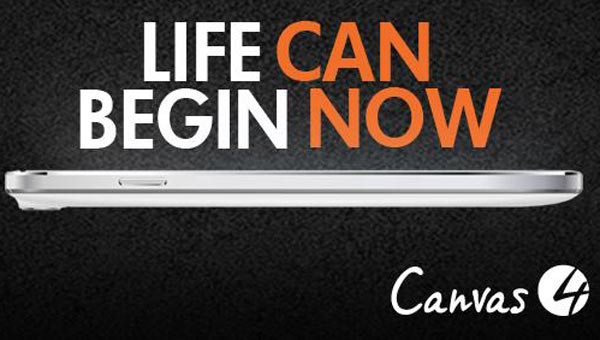 Earlier today we looked at some reinforcement for Micromax's Canvas 4 display that most users want at 1080P in full HD. You can read in that article why most people think the display will deliver, along with a lot more memory and battery life.
The Micromax Canvas 4 hasn't been publicly promoted to offer an EMI option, but we understand it that at the launch you'll be offered to pay the balance of your pre-order over 3 to 12 months.