Nokia Lumia 1020 aka EOS, launch and price news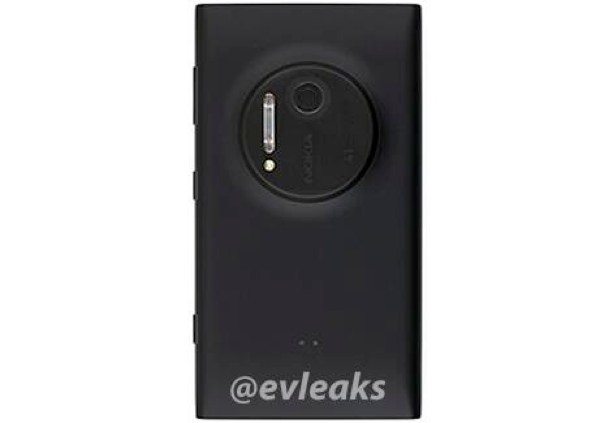 The upcoming Nokia Lumia 1020 was until recently being referred to as the Nokia EOS. However, the Lumia 1020 name seems to have been confirmed now, and today we have further news about this smartphone before the Nokia Event on July 11 when we are expecting to hear more details. It seems the phone will release at the end of July or at the very latest in early August, and we also have the price for you, as well as another leaked image.
A few days ago we saw a leaked render that purported to be of the front of the Nokia Lumia 1020. Now a further image has come to light that appears to be an official photo of the rear of the device. You can see the leaked photo below, and while we cannot verify if it's the genuine article, it does come from @Evleaks which has a good reputation for leaked information.
The highlight of the Lumia 1020 is its 41-megapixel camera and the image gives a good look of that. The camera features Xenon and LED flash unit, and Evleaks also revealed that the name of the device for AT&T will be the Nokia Elvis. As well as this, pricing has been leaked from a Microsoft Store inventory.
The SIM-free version has a price tag of $602 and the inventory also shows that it will be available in yellow, black, or white color options, and also shows a date of July 22. However, this is thought to be the date that shipments will arrive in stores and the release is expected to be a few days later, hence a late July or early August arrival.
We'll be keeping our ears open for more information on the Nokia Lumia 1020 (Nokia EOS), but of course it won't be too much longer now until we hopefully hear all of the official news. Are you eager to hear more about the Lumia 1020? Let us know with your comments.