iPad 5 and Mini 2 release update and Retina indecision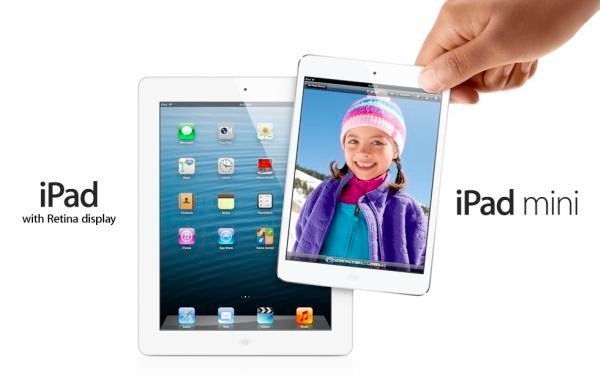 One of the questions we are most asked at the moment regards a release date for the iPad 5 and iPad mini 2. Over the last few months we've seen varying speculation about this, but we have always maintained that they are likely to release in fall. A new report says that the iPad 5 is to be announced in September, and that would fit with an October release. However, it's possible that the iPad mini 2 may not arrive until late in Q4, following indecision over a Retina display.
We've seen many rumors that the new iPads are on the way and being shipped ready for an August release, but to us it's inconceivable that Apple will release the iPad 5 or iPad mini 2 without iOS 7. We already know from Apple that iOS 7 is set for a public release in fall so August is simply far too early to expect either device.
A report today from Taiwanese publication DigiTimes anticipates that Apple will officially unveil the iPad 5 in September, and following the usual patterns of Apple releases the device will release a few weeks later. Before we go any further we should stress that DigiTimes has a mixed record of accuracy when it comes to Apple device leaks, and we have no way of verifying the accuracy of this latest report. However, the site does sometimes hit the nail on the head, so with this in mind we thought readers would appreciate hearing the latest.
Today's report about the next iPads also says that as far as the 9.7-inch fifth-generation iPad is concerned, the preparation is virtually finished and there are not likely to be any further changes before shipping. It's claimed that the iPad 5 has a design with slimmer bezels giving more screen estate and also that the battery life has been improved, and instead of two LED tubes being used, this has been cut to one. Sources from the supply chain say that Apple has not yet set a concrete production schedule for the iPad 5, but that some pilot production is taking place for the initial release demand.
Moving on to the iPad mini 2, the report claims that there could still be further spec upgrades to be made to the finished article. Apparently Apple is still undecided whether it will have a Retina Display or not but if it decides to go ahead with a Retina version this may not be ready much before the end of the year. It seems that some suppliers have also been requested to make the bezel on the iPad mini 2 slimmer too, but of course we cannot confirm anything at this stage.
Are you waiting for the iPad 5 or iPad mini 2? Were you expecting to see a release much sooner? Maybe you're hoping for a Retina display on the iPad mini 2 but don't like the thought of having to wait until the end of the year for it? Let us know by sending in your comments.
Source: DigiTimes