HTC One widgets video assist with Android 4.2.2 update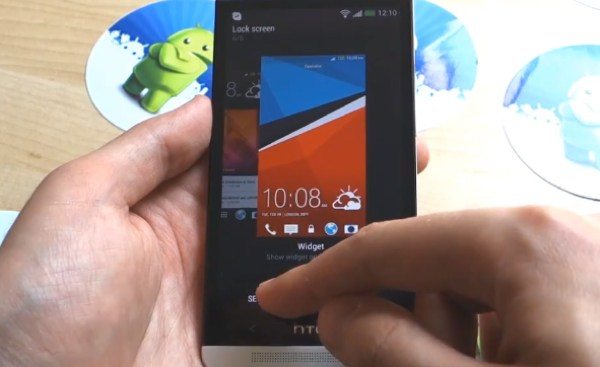 Many owners of the HTC One smartphone have recently been pleased to hear that the Android 4.2.2 Jelly Bean update is now rolling out. If you're lucky enough to have been one of the first to receive this update for your phone, you may have heard about the addition of lock screen widgets. However, the new feature can be easily missed, so today we have a video to show you that will assist with the HTC One lock screen widgets.
A few days ago we told readers that the Android 4.2.2 update seemed to be spreading fast and was now going live across parts of Europe. At the moment this seems to be rather sporadic but rest assured we are receiving more and more comments from readers to say they have now received the update for their HTC One. Once you have received the update the new lock screen widgets are just one of the many benefits you'll find.
The widgets differ with the standard HTC One to that of stock Android, as you cannot scroll through pages and pages of widgets. However you can access single widgets and if you want to find this feature you'll need to go to Settings, then tap Personalize, followed by Lock screen style. At the end of the list simply tap the Widget option and you'll be able to choose a single lock screen widget to feature at the top of the screen.
This is all shown in a brief YouTube video demonstration that you can see below this story. It goes into a little more detail about the differences with this feature when compared with the Galaxy S4 or Nexus 4 that have multiple pages of widgets for the lock screen. We hope you find the video useful and welcome your thoughts on the 4.2.2 update for the HTC One.
Have you received the update yet, and if so what region are you in? What are your initial impressions of the many features of Android 4.2.2 Jelly Bean? We always welcome your comments so feel free to let us know.