iOS 7 beta 3 now live on iPhone 5, 4S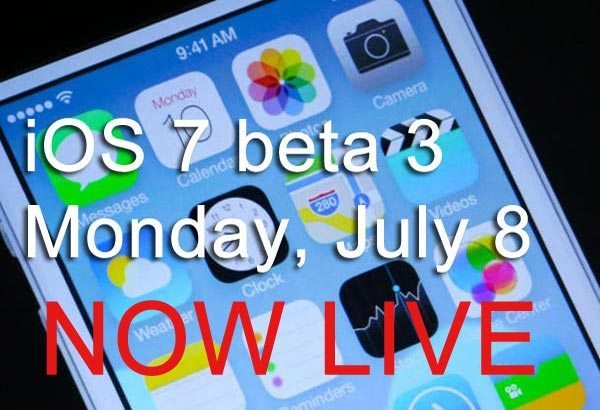 Just a few moments ago iOS 7 beta 3 went live to download on both the iPhone 5 and iPhone 4S, although we are yet to find the full changes between iOS 7 beta 2 and beta 3. We will publish the changelog in the next couple of hours below this post.
Apple iPhone 5 vs. 4S for iOS 7 beta 3 — we know the previous betas didn't include AirDrop on the iPhone 4S, although this feature is present on the iPhone 5 command screen and we haven't heard any plans to include AirDrop on the iPhone 4S at the time of writing. Again, we will update this article in the coming hours with any crucial changes between iPhone 5 and 4S.
Our article earlier today explained that iOS 7 beta was still due today, which has since been proven correct now the update is live. We also touched on some of the problems with previous betas in that article that included crashing on both the iPhone 5 and 4S. Battery life seems to be pretty good for our in-house developer with no issues, but as we mentioned before they did experience both iPhones getting really hot in their tests.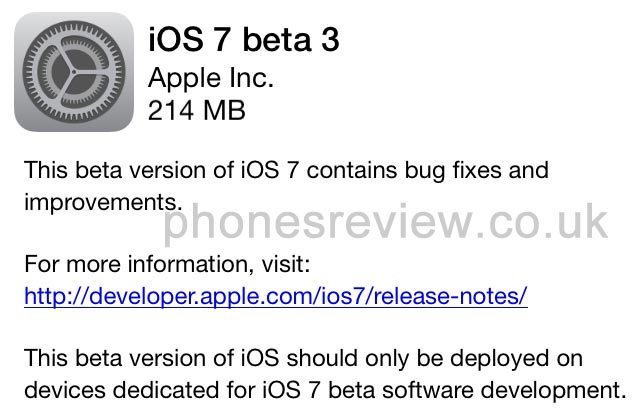 The iOS 7 beta 3 download size is 214MB and the information page included the normal "contains bug fixes and improvements" message.
Also our readers should understand that iOS 7 beta 3 is designed for developers, so there will be problems thanks to this still being an early beta. We have seen a few people moaning about a buggy experience, but this should be expected to a certain extent, even if the crashing has annoyed our developer a little.
Full iOS 7 beta 3 changes on the way, so keep connected to Phones Review for further updates. Share a comment and let us know if you've installed the latest iOS 7 update on the iPhone 5, 4S or iPad and if the installation went well. This update also landed with Xcode 5 Developer Preview 3.